For brokers willing to establish strong relationships, private lending can provide a reliable stream of business in uncertain times, writes Lev Keselman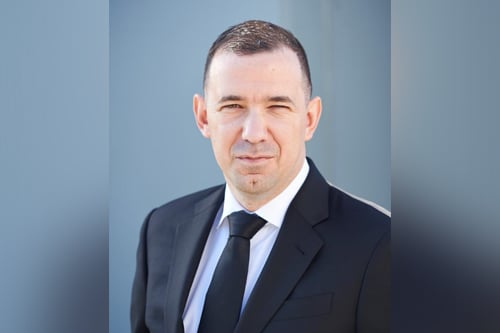 As COVID-19 maintains its dominance over our news cycle, economy and collective psyche, private mortgages might not be top of mind for most brokers. But our currently paralyzed housing market and the increasingly tight lending guidelines borrowers are being asked to meet by traditional lenders make now an ideal time for brokers who have so far avoided the private space to start familiarizing themselves with it.
Canada's current lending guidelines mean a lot of the deals we were once able to place with banks are no longer available to us, and a lot of the deals we used to place with alternative lenders have turned into private deals. For brokers to be well-rounded and able to service as many clients as possible, they need to be well versed in how private deals are properly done and able to provide their clients with a conduit to private capital.
With COVID-19 casting an impenetrable shadow over the housing market, private deals require brokers to be comprehensive, almost clinical, in determining a loan's viability and ultimate success. The lender's security has to be priority number one. One thing my team is doing is lowering our LTV ratio to minimize lender exposure and discourage clients from chasing the returns associated with higher LTVs. If the market does go sideways, there has to be a mechanism in place that guarantees the capital will be recouped; a foreclosure sale post-COVID-19 might not cut it.
Mitigating risk really is the name of the game, as most private lenders will be looking for a secure way to diversify their portfolios and drive income. These tend to be high-net-worth individuals in search of a bespoke investment experience that only a small segment of the population has access to. To make a name in the space, brokers must be prepared to deliver that experience.
That means matching an investor with the right loan situation. When we look to start working relationships with new lenders, we always follow the same education process. We make sure they fully understand the concept of private lending, including all of the risks involved. Once a transaction is underway, we let them know every pertinent detail about every deal they get involved with.
If you aren't active in the private space, finding those clients might take some work. We primarily work with clients referred to us by financial planners looking to give their clients a fresh option. You'll need a full grasp of private lending and an impeccable reputation to make relationships with financial planners work – they are protecting millions of dollars' worth of their clients' money, and they won't invest it just anywhere.
Directly approaching clients with an opportunity to fund loans can be a successful strategy, too. We approach some of our own high-net-worth clients who do regular transactions with us, and they appreciate the opportunity.
The lender will make the final decision on whether to fund a deal. To enable them to make the wisest decision possible, brokers must bring them loans that are built around strong assets and appropriate for the lender's risk level. I can't stress enough how picky a broker needs to be when matching a lender with a transaction. The property must be highly marketable and located in a community with robust fundamentals to ensure both current demand and a future sale. Creating exit strategies that fit both your lender's timeline and your borrower's needs is one of the more rewarding pieces of the private lending puzzle.
Brokers anxious about the servicing burden associated with private loans generally have little to worry about. We don't have many foreclosures, but issues do sometimes arise. In the case of a delinquent payment, I prefer to take care of the remediation process myself, with the client's permission. If I can't deal directly with the borrower to find a solution, I can act as a liaison between the lender and the lender's attorney.
Private lending is known for being one of the most passive investments out there. Lenders don't want to be burdened with loan servicing headaches, so if you can't nip them in the bud during the underwriting phase, be prepared to take them on yourself.
Becoming successful in the private space requires a lot of work and a lot of resources. Having a solid team behind you works wonders, especially if your volume ticks up and you find yourself using too much of your capacity.
When I started out in the industry, I never anticipated specializing in private mortgages; it was just the natural result of refocusing my energies on the opportunities I was presented. But that pivot changed everything for me – it opened me up to a market overflowing with capital, ideas and savvy clients. Putting it all together is as enjoyable as brokering gets.
Lev Keselman is the senior mortgage consultant at Peak Mortgage Company. He recently came in at number nine on CMP's Top 75 Brokers list.