Focusing on clients and lenders alike is crucial to long-term success in the industry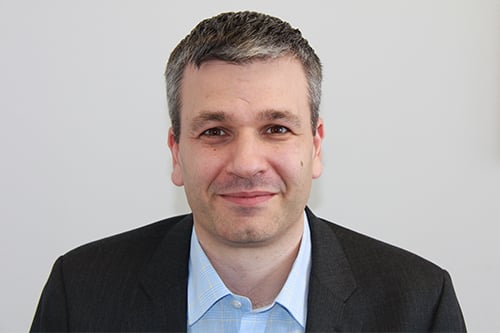 The road to success in the mortgage space is a craggy, winding one – a fact that Shawn Stillman (pictured), broker and co-founder of the Toronto-based Mortgage Outlet, emphasized in his advice to industry newcomers.
"I first got my license in September 2009, but I actually did not close my first deal until March 2010," Stillman said. "Building a pipeline takes time – don't give up."
For Stillman, a commitment to excellence is a necessary step for anyone looking to break into the industry.
"For the first three and a half years, I was actually working part-time in the mortgage industry and it took a leap of faith to quit my full-time job and go 100% into mortgages," Stillman said. "Giving up the safety net of a full- time salary was extremely challenging – it took a lot of risk and faith but obviously it was the best decision I could have possibly made."
"In order to work my way through this period, I became the in-house broker for Forest Hill and focused on building my network by focusing on referral partners which are still paying dividends to this day."
Another indispensable component to long-term success is a focus on the exact needs of one's customers.
"I try to treat every client like they are my only client," Stillman said. "I believe that if you treat people right, that is the best advertising you can do, and that has been the key to my success."
Giving attention to the other side and building a strong relationship with lenders is equally important.
"I believe my other strength is the relationship I have been able to build with lenders," Stillman said. "I have realized that if we make the lender's job easier, meet their needs and work with them as partners, then they are willing to work with us to both succeed. I have the mindset that I work for the lender and do my best to make their job as easy as possible."
Stillman also cited his accounting background as a vital contributor to his early experience.
"My first two years in the mortgage industry were with DLC Edge Financial. Afterwards, I moved to Oriana Financial for three years, and I have been the principal broker of Mortgage Outlet for the past five years."
Since then, his firm has earned distinctions like "Brokerage of the Year (Ontario)" from the Mortgage Awards of Excellence and "Best Newcomer Mortgage Brokerage" from the Canadian Mortgage Awards.
Stillman said that having an experienced industry professional as an ally in the earliest stages has made his success possible.
"Elan Weintraub (now my business partner) who was (and still is) in real estate… was looking for someone who was trustworthy to be able help his clients obtain a mortgage, and I was looking for a side gig to make extra income even though I was still working full time as an accountant," Stillman said. "My goal the first year was to make $20,000 – needless to say, I have completely blown my expectations out of the water and never could have imagined the success that I have had over the past 10 years."