The story of broker Dave Butler's rise has a little bit of everything. Having avoided a sudden, disappointing ending, Butler is ready to write the next chapter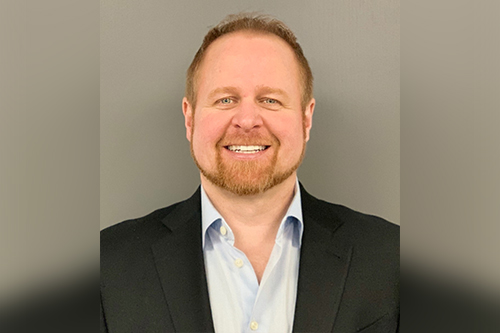 Dave Butler was a hustler right from the start. Long before founding Butler Mortgage and reaching number one on CMP's Top 75 Broker list three years running, Butler and his current business partner, Daniel Patton, were already dipping their toes into the risk/reward game by running a bookie operation at their high school.
"We were kind of already in business," Butler laughs. "We were always searching for the next opportunity to work together."
The lifelong friends kept it up at the University of Toronto, where the pots kept getting larger. It was obvious, even before mortgages came into the picture, that the two had a thirst for doing the things others deemed too risky. That same urge drives Butler today.
"It's doing something that others may not," he says. "When people fear things, that's what lures me to them. We were all in on risk because it felt like others weren't. But it felt like a calculated risk."
When Butler graduated with a commerce degree in 2002, his exposure to the mortgage space was considerable: His father, Ron, had spent decades establishing a presence in the business, but following in his father's footsteps wasn't exactly Butler's first choice.
"I remember saying, 'I'd never want to do what you do, Dad. It seems like it's really painful sometimes," Butler says.
A few months later, they were coworkers.
The rise
Butler took to mortgages like a bear to a honey pot. After working alongside his father for eight months, he felt confident enough to head out on his own. But he knew he would have to do it a different way.
His dad is what Butler calls a "hyper marketer," a firm believer in direct mail who worked himself to the bone attracting new clients. While the strategy had been highly successful, Butler sensed a more direct path to steady business that wouldn't require him to spend money on marketing materials he couldn't afford: targeting real estate agents and their investor clients.
"It was a numbers thing for me," he says. "My dad always said that you deal with a customer once every three years. It made sense that if an investor is possibly buying five properties in a year, that's five mortgages."
After eight months of father-son brokering, Ron Butler convinced Peter Doherty at Mortgage Intelligence that his son was ready for his own team. Six months later, Butler and Patton got the band back together. "I said, 'Dan, let's go. I'm ready. Let's build this thing up,'" Butler recalls. "And we were off to the races."
But the two were young and still relatively unproven. To make a name for themselves, they would need to find an edge, and they did so by accessing the same mentality that had made them such successful bookies: Do what others are afraid to do. In Butler's case, that meant taking on a punishing workload.
"I remember thinking, 'These guys all have families. They're not going to work 16-hour days. They're past that. That's my opening,'" he says. "That was one thing I was able to draw on from my dad. If everyone's putting in eight [hours] but you're putting in 12 or 13, over time, it's going to show."
Butler worked himself ragged, but every increase in production was a sign to keep going, to do a little more tomorrow. He maintained the same Red-Bull-for-breakfast (and lunch and dinner) pace for an astonishing 12 years, capturing his first CMP Top Broker title along the way, but his body and his business were at opposite ends of the health spectrum.
After polishing off Easter dinner in 2018, Butler went down to his office, cracked a Red Bull and settled in to do some work. After 90 minutes of wondering why his chest was hurting, a Google search told him he was having a heart attack.
The reset
Butler and his wife drove to the hospital, where he discovered his blood pressure was a shocking 210/110. Two arteries on the right side of his heart had blockages of at least 90%, prompting emergency surgery. Butler eventually returned home with a shiny new stent as a souvenir.
He remembers lying in the recovery room, surrounded by far older, far sicker people; one of them had been dead on the floor before being resuscitated only hours ago, another was moaning in agony. Butler was 39. "I just felt like that was not the right spot for me at that time in my life," he says.
The changes came fast. Staying alive become a priority for Butler for the first time in his life, forcing a serious rethink of his work habits and the areas of the business that could be further automated and streamlined.
"I had no balance," he says. "And as much as that got me where it got me in my career, it also got me on an operating table getting a piece of metal put in my heart. I have some balance now."
The Butler Mortgage team, formed in 2011 and consisting of Butler, his brother, his father and Patton, also had to adjust to account for the absence of their recovering leader. Butler believes the brokerage's continued success since his heart attack can be directly linked to the rest of the team stepping in and stepping up back in 2018.
Now, 70 pounds lighter and brimming with the energy that comes from running an increasingly profitable, increasingly innovative business, Butler can focus on more than just mortgages. Without the confidence he has in his team, which allows him the luxury of stepping away from the office and tending to his long-neglected health, Butler might not even be alive today.
It's little surprise that the man he credits most for his team's success is the same one who was there right at the beginning. "Dan's like my second captain," he says. "He gets none of the recognition because he's not the broker of record, but having someone like him in my corner to rally the troops and get them to change their mindset – I'm super lucky."