In his book, The Real Estate Retirement Plan: An Investment and Lifestyle Solution for Canadians, Calum Ross maps out a modern retirement strategy for Canadians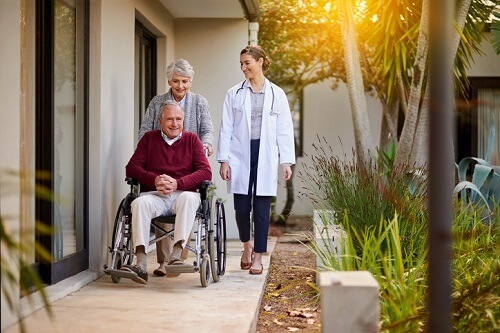 In addition to being a mortgage broker and wealth advisor, Calum Ross is an author—and after reading The Real Estate Retirement Plan: An Investment and Lifestyle Solution for Canadians, you might even call him an investment iconoclast.
Ross obliterates preponderant investing dogmatisms and elucidates for his readers why some investment strategies are ultimately ruinous while others are recipes for success. For starters, the Toronto-based Ross warns against investing in real estate before RRSPs have already been maximized. That's just one way in which Ross engages, and often challenges, readers to think outside of the box, embrace change, and jettison traditional ideas of job security and retirement savings.
In addition to exalting conservative leveraging, including dividend-paying stocks, Ross promulgates diverse portfolios, especially if the goal is to build a retirement nest egg. Ross advises building a portfolio with traditional financial assets like stocks, bonds, and cash. However, the crux of his argument is that a investment strategy solely composed of homeownership, and by extension home equity, is myopic. One solution The Real Estate Retirement Plan presents is to invest money in Real Estate Investment Trusts.
As for mortgage-free principal residences, Ross advocates putting home equity in real estate investments, and using tenants to pay off those mortgages while concurrently deducting the interest income from taxes, which will translate into long-term capital gains.
Ross wrote the first two parts of the book and enlisted real estate broker Simon Giannini to write the third part, in which four ways to profit from real estate are presented. The first is paying down mortgages using tenants, followed by positive net cash flow—which functions like a pension—capital appreciation, and, perhaps most compelling, "forced appreciation," which can be achieved through home renovations and quick flips.
However, leverage remains The Real Estate Retirement Plan's predominant theme. The book uses one of Ross's clients as an example: He used equity in his downtown Toronto condo to purchase 20 other units in the same area and pulled in $10,000 a month. While that also meant $5mln worth of debt for half-financed properties, both Ross and Giannini believe two or three properties are appropriately sufficient.
Ross is a fervent believer that real estate investing alone is not a sound retirement plan and that it carries too much risk. He's previously lambasted singular-minded investors in large cities like Toronto and Vancouver where cap rates are miniscule, however, The Real Estate Retirement Plan provides a cogent template for well-balanced retirement portfolios so that Canadians can retire the way they've always dreamed.