Brokers will continue to be at the forefront of the mortgage industry in the coming years: Dasgupta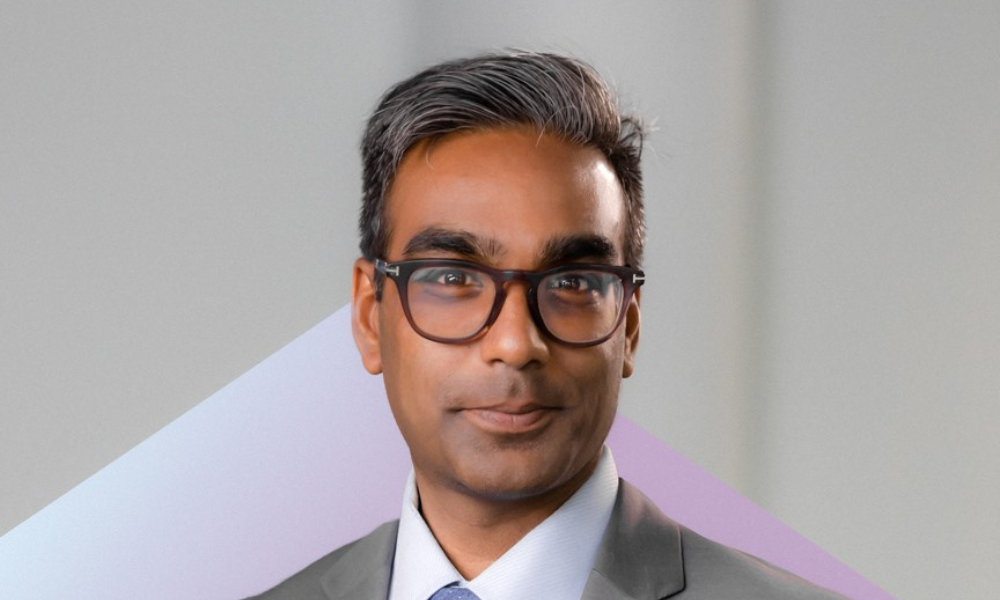 Pineapple Financial president and CEO Shubha Dasgupta (pictured) has described the company's landmark listing on the New York Stock Exchange (NYSE) as the proud culmination of a "lengthy journey" for the company after its stock went public last week.
Speaking yesterday at Pineapple's flagship Xchange event at the Crystal Fountain in Markham, Ontario, which he said drew over 600 attendees, Dasgupta told Canadian Mortgage Professional the achievement was a reflection of his team's shared focus toward hitting that milestone target.
"It was a journey of passion and a journey of commitment that was a true collaboration, a team effort and everybody working together towards a common goal," he said.
The initial public offering (IPO) had been in the works for some time, arising naturally from what Dasgupta described as Pineapple's intention to leave a lasting impact on both Canadian homebuyers and the mortgage and brokering landscapes as a whole.
"We began really putting together the pieces, putting together the infrastructure and the reporting requirements and everything else that's needed to be a publicly traded company," he said, recalling the process behind the scenes.
"There's a level of disclosure and transparency and visibility that is not often seen by a lot of entrepreneurs and business owners, and it was certainly an experience to go through that and make sure that we can show the world what the broker industry does as a whole."
What's in store for the future of mortgage brokers?
Indeed, Pineapple's IPO represents a strong affirmation of the company's faith in the future of Canada's mortgage brokerage community, a cohort of professionals Dasgupta said was woven into the nation's economic fabric and contributed hugely to helping would-be buyers achieve their dream of homeownership.
With plenty of economic headwinds swirling at present – from rising interest rates to still-high inflation and a cost-of-living crisis – the well-known executive said he only expects the value of brokers to grow in the coming years.
While the Bank of Canada is concerned about inflation, its strategy to curb it and cool the economy appears effective.

Read more: https://t.co/O6oh2mk6LN#MortgageIndustry #InterestRates #RateHike #BreakingNews

— Canadian Mortgage Professional Magazine (@CMPmagazine) October 25, 2023
"We think that the mortgage broker industry today is strong and is posed to be even stronger in the years ahead," he said. "As we look two years, five years, and 10 years into the future, we think that Canadian mortgage brokers will be the go-to source for mortgages across the country, and we're hopeful to play a role in that journey."
Brokers across the country have seen a concerted shift in the nature of their work over the last 18 months, pivoting from the purchase-heavy environment that dominated during the first two years of the COVID-19 pandemic to a more relationship-driven, advisory approach amidst those sky-high interest rates.
While the housing market has seen a significant slowdown since the barnstorming activity of much of 2020 and 2021, there's still plenty of opportunity for brokers to guide clients through today's choppy waters, according to Dasgupta.
"It's critical that in good times and bad, you have the right options and the right solutions," he said. "I often say that today's market has shifted from a wants market to a needs market – and Canadians still need financing options, they still need mortgage renewals, they still need to purchase homes, move and relocate, and mortgage brokers play a role in all of that.
"We're still at a very critical juncture right now, and I think mortgage brokers are going to navigate us through to the other side."
Event brings agents, lenders together in Markham
New features unveiled by Pineapple at the November 7 event included Maui, an AI tool described by the company as a "game changer" that allows agents to create custom sites, and the PineappleONE deal management system – featuring a single view to see all deal information and what the company says are the fastest load times in the industry.
The Xchange, which saw agents mingle with lenders and other industry players, was described by Dasgupta as an invaluable event that provided the chance for mortgage professionals to connect in an in-person setting to discuss the challenges and opportunities of the current market.
"What it enables us to do is put people at the forefront of our business and allow them to enjoy a day of learning, of networking, of socializing and celebrating with one another their successes, sharing their failures, their ideas, their solutions," he said.
"And nothing can really substitute for that face-to-face interaction – you can see and feel the energy in the room. And I feel that these entrepreneurs take that energy with them when they leave, and they carry that forward to those they're helping service."