The president of this mortgage company found a different route to the top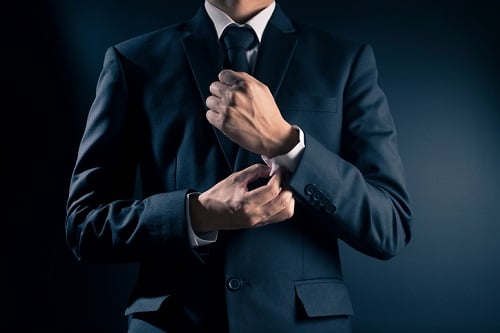 Eddy Cocciollo, the president of
Mortgage Centre Canada
, ascended the ranks the atypical way. The son of a self-employed painter and stay-at-home mother, Cocciollo says times were lean growing up, but by the time he landed a bank teller job, he was instilled with an indomitable work ethic that earned him a promotion to senior associate in only two years.
"My skills were more recognizing where to be at the right time and doing the little things that others wouldn't do," said Cocciollo. "My education was learning through mentors who came in front of me along the way, learning from them and trying to implement the best kind of practices and going from there."
He didn't get to where he is today by heuristically learning all there is to know about selling mortgages. Cocciollo is a relationship builder, and by intently listening to people's needs he quickly identifies the best ways to help them. As any broker worth their salt can attest, such a skill is crucial in the mortgage industry.
"My forte was relationships; I was good at building them," he said. "I kind of moved up the ranks in the banks because of my relationship abilities.
"I think my approach was a little different and wasn't as corporate, it was more grassroots. Going into the trenches and being able to articulate what it would take to be successful. If I was in front of a board of directors, I gave perspective of the ground-level and I was able to articulate myself in such a way that executives said, 'Hey, I get it, and we want to do more of that.' My relationship-building skills helped me navigate that board room and corporate environment, and that's what helped me get to where I am today."
Cocciollo joined Mortgage Centre Canada in 2009 and by 2015 it was among this magazine's 'Superbrokers'; that same year, it was a finalist for the CMA National Broker Network of the Year Award. Under his tutelage, over 100 franchises and 1,430 agents will originate in excess of $8bn this year alone. Still, says Cocciollo, the sky's the limit.
"We definitely want to grow," said Cocciollo, "and it will hinge on a few things. A major one is technology: We need to make sure we're offering our network the best-in-class technology. That's going to be part and parcel of the Newton philosophy, and it's going to be a big part of our success going forward."
Cocciollo doesn't intend on tinkering with the vision that was in place before he took over the role of president, because, according to him, the company's pioneers established the foundation of a multi-billion dollar enterprise.
"Most of our franchise owners have been around for a long time. I think part of my legacy is making sure that we keep the history of what these pioneers have done for Mortgage Centre's brand and keep that intact, because we do believe we have the best of the brightest and smartest mortgage brokers and entrepreneurs in the business. We know everybody is after the same thing, but we have to do better, so we're just making sure whatever we offer our clients is the best, or better than everybody else."