This platform's unique features help agents and brokers grow and manage their business at the same time, executives say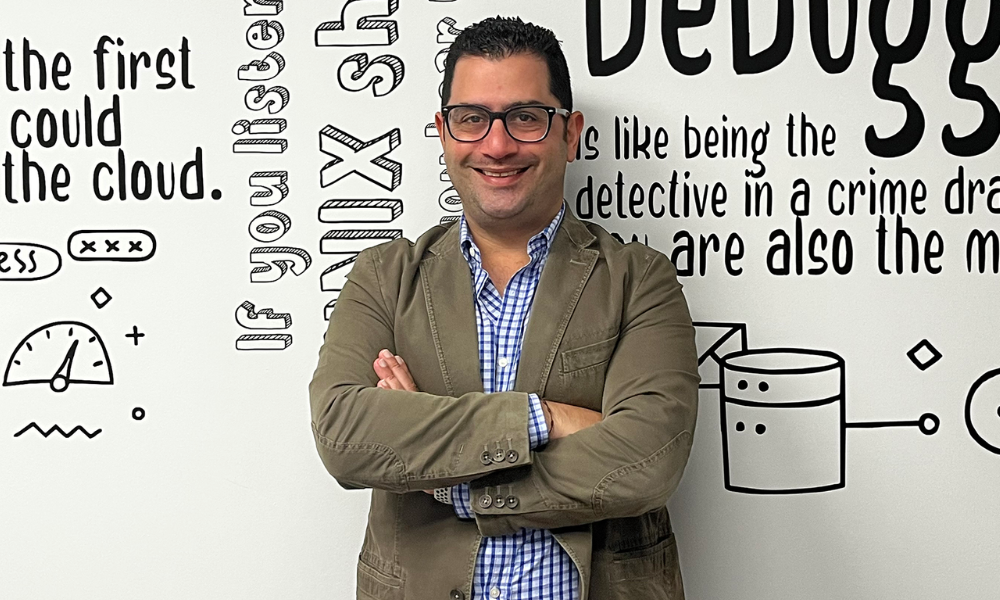 This article was produced in partnership with Axiom Innovations
Fergal McAlinden, of Canadian Mortgage Professional, spoke with Joe Fakhri and Andrew Schultz of Axiom Innovations to discuss how Scarlett helps brokers and agents with mortgage origination.
When it comes to loan origination, Axiom Innovations believes Scarlett has built a best-in-class service for brokers and agents.
Scarlett is built around the core originating function, allowing a broker or agent to run a deal from start to finish without managing multiple systems. It also has what are now considered standard industry features: document management, e-sign functions, credit bureau pulls and more. Those are no longer game changers (a much-overused phrase in the industry today).
Scarlett differentiates itself in a crowded and competitive space through data mining, allowing agents and brokers to delve into their contact base and gain a comprehensive understanding of what's happening with their book of business.
While other platforms might feature standard reports, such as identification of upcoming renewals by date range, Scarlett goes much further, allowing users to search by more complex criteria identifying leads based on a wider variety of selection criteria.
"What if you wanted to drill down on your business and identify opportunities in a shifting market to reach out to a specific set of clients?" said Axiom business development manager Andrew Schultz.
"You can mine based on any data point within a file. Whether you want to filter based on clients who have a credit score of more or less than 500, or those clients who own multiple properties that have a mortgage which is maturing in the next six months – it doesn't matter what data points you filter by, you can drill down on specific files."
With agents already searching for opportunities within their database in the current cooling market, that functionality lets them find results based on a wider variety of criteria.
An example of that would be a search based on amortizations – such as identifying clients who have only a few years left in a 20-year amortization and who might wish to refinance or make changes to their mortgage at a certain point.
"You can identify all those without having to comb through thousands and thousands of deals," Schultz explained. "Instead, you build and save the filter and run it whenever you want.
"That ability provides compelling lead opportunities to improve client relationships and potentially generate referrals. These are all things we believe are extremely beneficial for an agent."
Agents using Scarlett have access to a database that consolidates every historical deal they've done across the board, Axiom's founder and CEO Joe Fakhri (pictured top) pointed out, with the platform connected to over 300 lenders.
"You have a wealth of information available at your fingertips, which you can quickly access to help build your business and increase revenues," he said.
Scarlett offers users the ability to run their business no matter how large or small, he added, from individual agents to small or large companies or an entire brokerage.
"No other tool or competitor in the industry currently allows you to run a brokerage in its entirety, providing you with access to all of your data in the way Scarlett can," Fakhri said. "It was architected so that you can run a network, a brokerage, and multiple teams, a single team, or one agent.
"The tools and the way the data is presented to the user allows you to manage the entire roster extremely efficiently. That's one of the biggest advantages that Scarlett has."
A strong partner network
Scarlett has one of the largest partner networks in the country, allowing agents and brokers additional revenue opportunities outside the mortgage transaction itself, Fakhri added.
Connected partners include FNF Canada's appraisal services, Mortgage Protection Plan, Canada Life, Equifax, TransUnion, and Opta, to name but a few – allowing agents to either upsell or quickly gather information on an applicant without having to request documents from them.
The ability to easily access multiple platforms is valuable for agents who don't want the headache of migrating to another platform, Schultz added, which often requires them to move 100% of their database to the new system.
With Scarlett, there's no moving process. "That means that instead of packing up your bags and having to move them over somewhere else, you just pick up the system, and off you go," he said.
Scarlett can also boast that it is one of the few government- and bank-grade originations platforms in the industry with full SOC 2 Type 2 compliance – a fact that gives clients complete confidence that their data and information are safe.
"With the amount of information that lives in a mortgage file, along with the supporting documents, the potential for identity theft is huge," Schulz said. "Agents in the industry need to know that they're not exposing their clients to any risk, and they can be confident with Scarlett's origination platform."
Fakhri described Scarlett as the "only all-inclusive tool in the space," which he said gives it a massive edge over other competitors where origination software is concerned.
"At its core, it's an origination tool and a point of sale, but it has all of the additional data points that allow you to have a complete picture of an applicant," he said.
"It's the only tool that has automation and full CRM. It's the only tool that has lead management. It's the only tool that has Kanban boards and pipelines.
"Scarlett is the only tool that consolidates all the data in the form it does, and it is the only platform with everything under a single roof. Remember, don't let your business run you… run your business."
Axiom Innovations is the developer of the Scarlett; a technology platform where one of its main functions is mortgage origination and point of sale. While a stand-alone itself, Scarlett is also a significant contributor to origination software as a white label, providing technology solutions for mortgage brokers and lenders across a majority of the national brands.