The last 12 months have seen prestigious awards, integrations, and expansion – and there's much more in store this year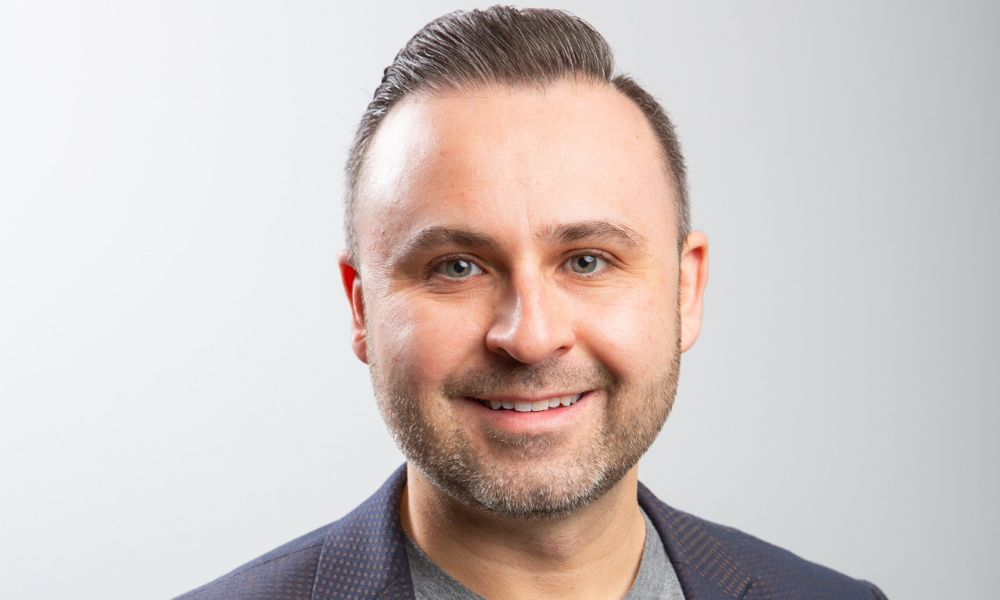 This article was produced in partnership with Mortgage Automator
Fergal McAlinden of Canadian Mortgage Professional spoke with Mortgage Automator's Joseph Fooks on a landmark 2022 – and what's in store for the year ahead.
2022 was a spectacular year for Mortgage Automator, with the company winning two of the most prestigious prizes in the Canadian mortgage industry – and it's looking to another blockbuster year ahead, aiming to provide an even more streamlined mortgage process for users through continued evolution of its service.
The company, a loan origination and servicing platform in the private lending space, won the Award for Service Provider of the Year at the Canadian Mortgage Awards, following that with the Best Product or Innovation trophy at the Mortgage Awards of Excellence.
To co-founder Joseph Fooks (pictured), those honours served as a strong affirmation of the important role being played by Mortgage Automator in the industry, and a testament to the sterling work being done across all levels of the company.
"For everybody from marketing to sales to the developers, to product, support, and onboarders, to see the success of the company is something that we're all really proud of, and they see their hard work being rewarded with this recognition from the industry," he told Canadian Mortgage Professional.
"We're humbled and honoured, and we appreciate that the industry continues to see us as the leader in the space when it comes to the technology piece for private lenders."
Significant integrations
The year was also marked by a series of integrations between Mortgage Automator and top companies in the industry, including Canada's largest broker platforms and Equifax.
Those were significant, Fooks said, because they equipped an even larger segment of the agent and broker community with the tools needed to access the private market at a time when private solutions, thanks to rising interest rates and steeper qualification criteria, are becoming increasingly important.
"Private lenders are able to help people get through difficult times, and they're able to bridge them through tough times with gaps where banks can't provide a loan," he said. "I think it's imperative that lenders have all the tools available to be able to win that business and to service the amount of growth that's coming in.
"We need to be there every step of the way, making it as easy as possible for people to access these lenders. On the Equifax side, we're strong believers of the borrower knowing who's looking at their profile, so we've done everything in our power to show that our clients are as conforming and compliant as possible."
Streamlining the process
One of the biggest value-adds of the Mortgage Automator software, according to Fooks, is document generation, which significantly improves the creation of compliance forms for customers and saves time and effort for the user.
Launched just weeks ago, its latest upgrades will allow users to do more business and exert less attention focusing on the important but time-consuming compliance process, he said.
"When we hear from our customers in terms of what they say they gain as a benefit from using Mortgage Automator, it's definitely the time they're able to save," Fooks explained. "When it comes to a team, that can be hundreds of hours per week, just because they don't have to deal with all of these manual, tedious processes.
"They don't have to run to the bank to deposit cheques. They don't have to type up documents. They don't have to deal with all of this mundane stuff over and over again, when they can now just do it with a click of a button."
Indeed, Mortgage Automator has become so influential in the industry that proficiency in its software has become an employable skill. Fooks recounted hearing the anecdote of an underwriter applying for a position at a lender, with experience in Microsoft Word, Excel, and Mortgage Automator listed under "Skills" on their resumé.
"That just speaks to the fact that people are taking the platform very seriously and that businesses are living, eating, and breathing on our system," he said, "which is really important."
A focus on fraud
Always a prominent topic of concern for lenders and borrowers alike, mortgage fraud is another area that Mortgage Automator is paying particular attention to in 2023. The company liaises with the legal industry to build innovative solutions for fraud detection and mitigation.
"We're going to do our part in the ecosystem and work with the necessary bodies to try to mitigate fraud as much as possible next year. If we can use technology to expedite validations, we will do that. This is something that's already in the works internally with us as well," said Fooks.
Looking forward
Reflecting on Mortgage Automator's rapid rise, Fooks described integrity, honesty and work ethic as some of the key components behind its success.
Being able to frankly self-assess, and identify the areas where improvement is required, is also vital, he added. "We're actually our own harshest critics," he said. "We're always toughest on ourselves as founders and members of our team. We only want to make it better. That's why we're having constant conversations.
"It's no longer just about a system that ingests data, spits out documents, and pulls payments. It's now about what else we can add to the overall ecosystem from fraud, efficiencies, legal, from this to that to make it better. That's our vision for this year."
Joseph Fooks is the co-founder of Mortgage Automator, a technology firm in the private mortgage space aiming to make the loan origination and servicing process as seamless as possible.