The company is restating its commitment to open platforms and streamlining the mortgage process for customers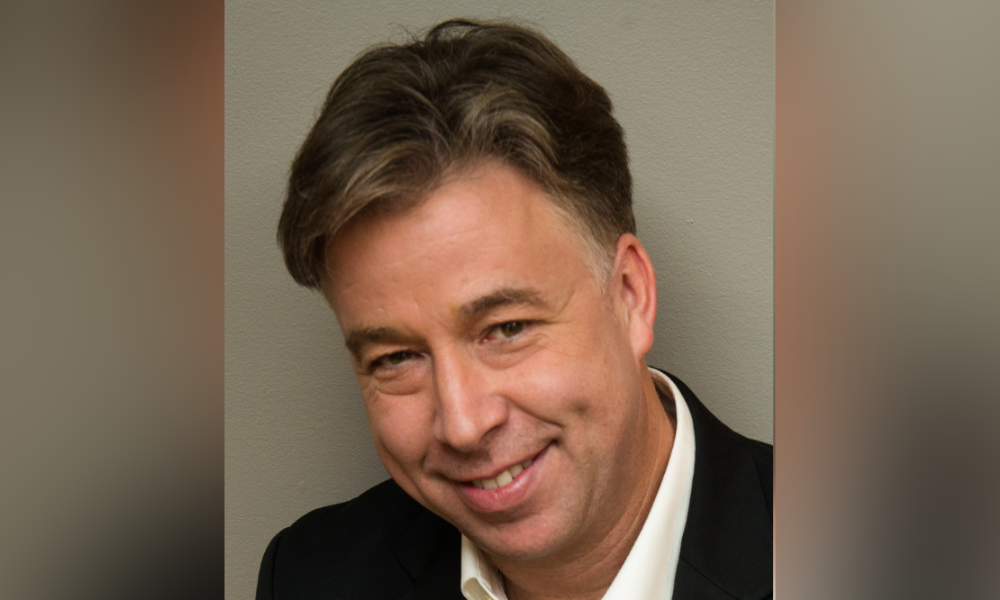 M3's chief technology officer André Boisvert (pictured) has described recent improvements to the company's BOSS platform as having created a "radically different experience for brokers" while also touting new developments set to come down the road in the coming months.
Boisvert was speaking as the company launched its new BOSS experience, which it said reinforced its commitment to the open trend in financial services and desire to help slash mortgage closing times by 50%.
With enhancements to that platform having seen the introduction of new lead generation and prequalification tools, the executive told Canadian Mortgage Professional that M3 intended to cement its status as the provider of the "most complete and open digital platform provided to brokers in our industry" in the year ahead.
That will include the impending launch of integration with real estate technology firm MyClosing in the near future after a successful pilot version, meaning that an attorney will be automatically prompted to contact the customer and initiate digital steps to finalize the legal aspect of the mortgage deal.
"At this point, we really just feel that we have a pure digital experience from beginning to end that is possible," Boisvert said. "All steps are optional, and can be done in the traditional way, but you have support for lead generation; the middle part, very efficient connection with third-party partners and a very strong customer portal; and the final steps, submitting to the lenders and integration with the legal stuff."
Central to M3's efforts on the lead generation side was its acquisition of Pinch Financial in June of last year, with that fintech automatically verifying borrowers' information so that they can be swiftly qualified – and brokers then have access to leads with fully completed applications.
Read more: M3 leaders reveal all on Pinch acquisition
"It's the industry-leading platform for customers' digital experience, [meaning] brokers not only receive completed, but also verified and qualified applications so that they can focus on those data-rich and highly qualified leads," Boisvert said.
"We've also introduced a lead management model where you can actually connect to other lead generation sources and funnel them through in one place in order to manage them – accepting the leads, distributing them among your team members if needs be, and then monitoring your campaigns and measuring the results."
The company's embrace of open platforms was one it made clear throughout 2021, and something that Boisvert said was a key component of its strategy for the future.
It was committed, he said, to an approach that gave both customers and brokers a choice of tools they want to use for the financial process, with different elements built by different providers and M3 providing the backbone to ensuring a robust ecosystem.
The task of reducing the amount of time that brokers spend on processes that could otherwise be automated has also long been a strong focus for M3. Last year, chief strategy officer and head of mortgage operations Dino Di Pancrazio described the ability to concentrate on serving customer needs as a "sweet spot" for brokers, with removing their "non-value-added work" a top priority for the company.
Read more: Are open platforms the way of the future?
"A lot of efforts have been made to improve the productivity and reduce the workload of the broker," Bisvert confirmed. "[There's] a very robust task management that allows efficient collaboration between team members.
"You can organize the work of your team, delegate tasks to other team members, and the system supports you in communication of all the stakeholders involved in a specific deal."
Other revamped features include a Learning Centre, offering access to educational content for brokers with multiple learning curriculums, tutorials and walkthrough videos.
Boisvert also said that the company's SecurConnex solutions had become a significant part of its offering, with that platform aimed at ensuring information is handled with security and giving customers the confidence to share their personal data during the mortgage process.
"One of the things that we found we need to provide an enabler for is for customers to feel comfortable in using those digital solutions," Boisvert said. "It's one thing to provide the tools and another thing to create that adoption of those tools.
"SecurConnex aims to make sure that borrowers are comfortable in sharing their information and confident that it is treated with the highest level of security."