Diamond & Diamond's integration into DLC's Velocity software is set to speed up mortgage closings significantly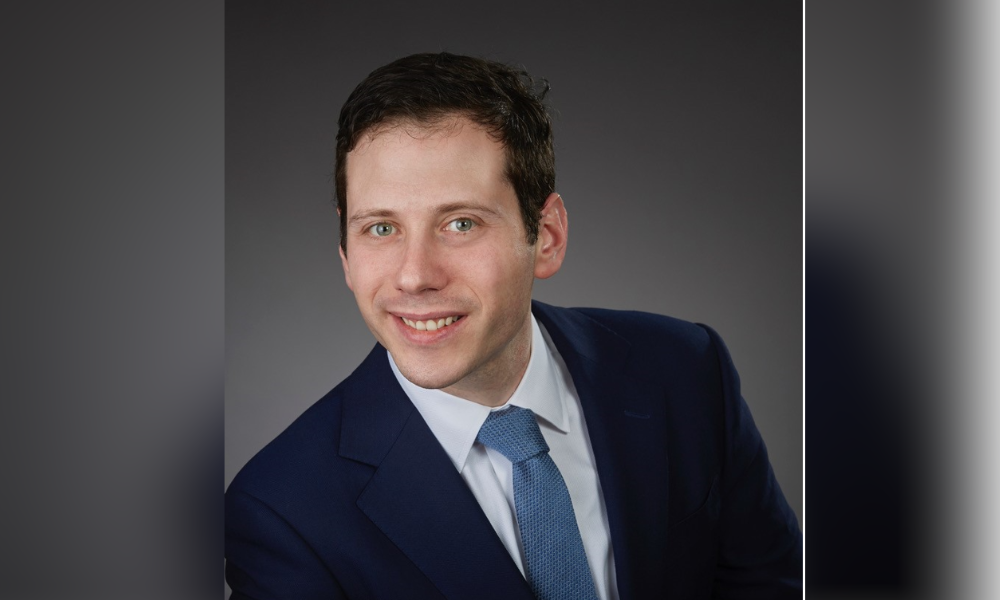 This article was produced in partnership with Diamond & Diamond Lawyers LLP.
Fergal McAlinden, of Canadian Mortgage Professional, spoke with Diamond & Diamond's head of the real estate practice group, Joseph Berljawsky, about the company's partnership with Dominion Lending Centres (DLC) and how the integration will speed up the work of mortgage agents and brokers.
A new integration between leading real estate law firm Diamond & Diamond and mortgage broker network giant Dominion Lending Centres (DLC) is an "industry-first" collaboration that will significantly improve the mortgage process for brokers and borrowers alike.
That's according to Joseph Berljawsky (pictured), head of the real estate practice group at Diamond & Diamond, who told Canadian Mortgage Professional that the agreement – which marks the first time DLC has partnered with a law firm for integration in its Velocity system – addressed key issues that brokers and agents often face.
"With the integration, the main problem we're setting out to solve is that when the mortgage broker gets the mortgage approval, it's usually seven to 10 days until we get mortgage instructions," he said. "A lot can happen in that time – maybe the rates change, or maybe the borrower goes to something else.
"But also, more importantly, the broker already knows enough information for the lawyer to get started. So instead of what normally happens where they maybe make an introduction to a lawyer, we want to get all the information from the broker right away so we can get started and so that when mortgage instructions actually hit, we're ready to go with the document signing. ."
A speedier and more efficient process
The integration means that upon mortgage approval, Velocity can instantly send all the information digitally to Diamond & Diamond, including any documents that the broker has saved with Velocity.
That information is immediately open and assigned to the lawyer and clerk, meaning the law firm is able to start its process much more quickly with applicant and broker receiving emails to keep them posted on the update side.
"The idea is that we can set up the signing as soon as mortgage instructions come, instead of waiting for mortgage instructions to come and then calling the client," Berljawsky said.
"The most important thing is also that you don't get double-asked. The clients already gave the broker the void cheque and their ID – with this integration, they don't get asked again for those documents by the lawyer, because it's just sent over."
The partnership, and the fact that brokers send documents through Velocity to the real estate lawyer, also means that there's no chance of emails getting lost or documents misplaced. "It's perfect every time," Berljawsky said.
Keeping brokers updated every step of the way
The pilot is currently underway in Ontario, with plans afoot to expand to British Columbia and Alberta – and brokers can currently avail of a special offer of $1,000 all in for a regular refinance, Berljawsky said, encompassing title insurance and tax, with full transparency and communication with the broker at all times.
The eventual plan for the integration is a two-way communication between real estate lawyer and broker or agent that's fully back and forth, allowing brokers to receive updates on everything including signing, scheduling, when mortgage instructions are received, and more.
For now, Diamond & Diamond receives the broker information from Velocity and then automatically subscribes the broker to file updates by email – and brokers can be confident in the knowledge that their file is being dealt with by experts who specialize in the space.
"One thing that's important to highlight is our clerks who run these files only do refinance work," Berljawsky explained. "So they're very focused on the particulars and the nuances of refinance.
"Our motto is 'Go as fast as you can.' There are different mentalities in a purchase and sale where it's all scheduled – we just want to try to get the file closed as fast as we can."
Ultimately, the partnership is a first-of-its-kind development that Berljawsky said would prove a game changer for agents and brokers in Canada's mortgage space.
"This is an industry-first integration with the largest brokerage in Canada, DLC," he said. "No other firm has done this."
Joseph Berljawsky is the head of Diamond & Diamond's real estate practice group.