Self-employed broker reveals his tips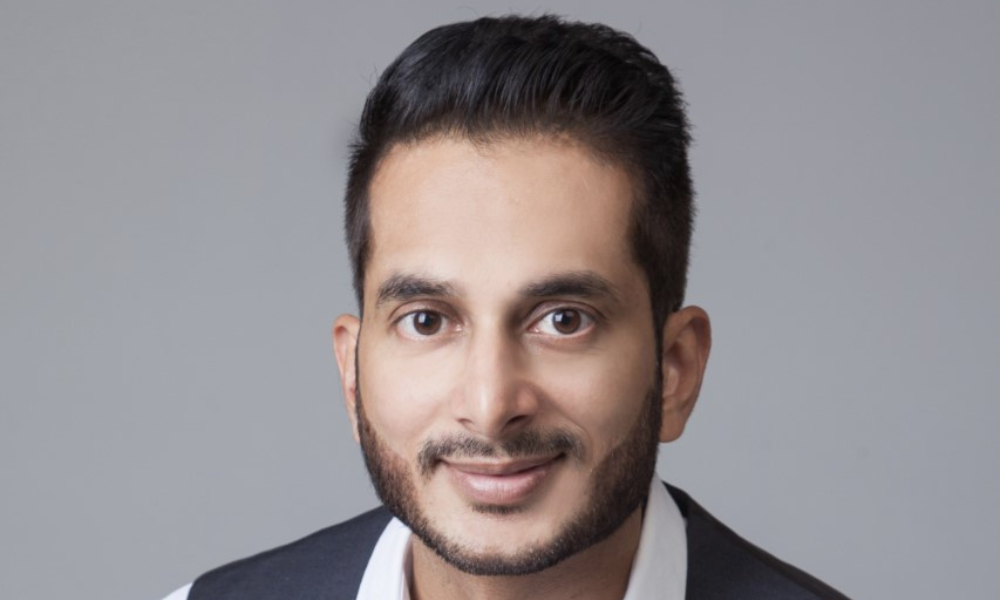 As a licensed broker affiliated with Xeva Mortgage, Vidit Paruthi said that his journey as a self-employed professional encountered a significant hurdle right out of the gate.
Paruthi told Canadian Mortgage Professional that he started his full-time career in mortgages with Xeva upon entering the industry in October 2017, "and [I] have been with the same organization since then."
Paruthi said that this was almost immediately before the revised stress test was introduced, which posed a major challenge to the broker.
"I had only done two deals without the stress test when I started towards the end of 2017," Paruthi recounted. "In 2018, the stress test was released and I found it very difficult to qualify borrowers who otherwise would have been easily qualified without the stress test."
Paruthi said that during this critical period, he thought that he had committed a "huge mistake" in departing his previous full-time job. This was when he experienced just how patience and persistence can help a struggling mortgage professional.
"I thought the sky was going to fall for me," Paruthi said. "I then decided to overcome these challenges by learning lender policies, and I thought the only way I can overcome these challenges is by educating myself and giving my 100% to the business and clients."
Paruthi said that this was the most important lesson he has learned so far.
"Anything and everything is possible with hard work and dedication," he said. "It has helped me grow my business and foster relationships with new and existing clients, [as well as] referral and lending partners. Having transparent conversations with clients has been the key for me to win their trust, and build business entirely based upon referrals."
Such a robust foundation of grit is a must, especially for those who are still starting out in the mortgage sector.
"At times, it can get challenging in this fast paced and constantly growing industry; therefore, it is very important to not give up," Paruthi said. "Stay focused and give your 100% full time, and the success will follow. We grow our business by getting our clients approved, thus it is very important to give respect to your underwriters and maintain relationships with them."
Paruthi also cited his Xeva colleagues as important contributors to his journey.
"I received huge support from many experienced brokers at Xeva Mortgage who helped me learn and shared their best practices," Paruthi said.
Positive broker interactions were already baked into Paruthi's approach from the very beginning.
"Prior to joining the mortgage industry and having dealt with my own personal mortgages with both bank and mortgage brokers, I had a very positive experience dealing with my mortgage broker at the time," Paruthi recounted. "I was in software sales at the time and was looking to do something on my own that could give me flexibility and help manage two young children. I knew from day one that this is the career for me as I have always been a numbers person with an experience in sales."
Paruthi has since enjoyed consistent success and client acclaim, including being rated as one of the top mortgage professionals in Surrey from 2018 to 2020.
He is also no stranger to industry accolades, having received CMP's "Hot List 2020" citation. Paruthi was recognized as a Top Producer in 2020 for major markets by Xeva Mortgage, and elevated into Verico's Executive club for 2018/2019 and its Presidents Club for 2020.
"My primary specialities are providing top-notch client experiences and conducting business with utmost sincerity," Paruthi said. "My goal is to always help my clients find best mortgage solutions. I achieve this by continuously educating myself and staying up-to-date on lender policies.
"I work hard to maintain exceptional relationships with clients, referral and lending partners. I have always had a passion for helping people. I just want to see my clients achieve their goals and succeed in life."
Amid the hustle and bustle of the mortgage industry, Paruthi stressed that unwinding is a crucial component of his success, with adventure helping stave off burnout and keep him grounded.
"During free time, I like to travel to beach destinations, and spend time with friends and family," Paruthi said. "I enjoy the outdoors – swimming, hiking, running."