The brokerage owner highlights the crucial role of experience and finely honed business senses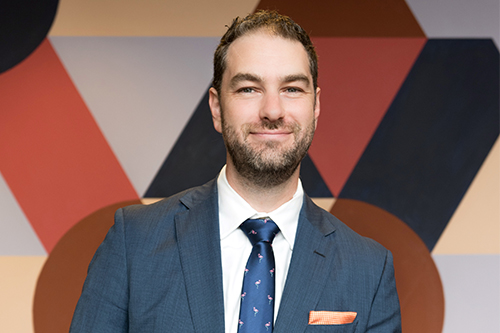 More than 16 years in the financial industry, along with a decade of experience as a mortgage broker, have proven valuable to Olympic Mortgage Corporation broker and owner David Steinberg's success.
Initially working as a banker, Steinberg said that he has always looked fondly at his decision to move into the mortgage space
"From 2004 to 2009, I was working as an account manager and high-net-worth manager at a major bank," Steinberg said. "Although it was nice having a salary, I was getting a little tired of the corporate culture and I didn't feel the upward mobility I craved. I decided to head out on my own, and helping people with their mortgages seemed to make sense as I had developed a lot of good relationships and sales skills during my time at the bank."
Steinberg then worked as a specialist and a sub-broker at various organizations before opening and incorporating his own venture Olympic Mortgage Corporation in 2014. However, being at the right place at the right time, coupled with the ever-important ingredient of perseverance, made all the difference.
"Sometime during 2013, I remember sitting at my desk with not much to do. The phone wasn't really ringing, and my pipeline was half-empty," Steinberg said. "Business was a bit too slow for my liking. So, I gathered up all my courage, printed out some flyers, and decided to door-knock a neighbourhood that could have a lot of renewals potential. I knocked at around 10 doors, and one of them happened to be another mortgage broker. She complimented me on my zest to go out and get business, and we had a nice chat. After about 20 doors I packed it in, a little frustrated as I didn't have any immediate applications, just a few new names and renewal dates. But the next morning, my phone started ringing out of the blue with live deals. I went out to the world seeking new business, and through some karma and luck some new business came through."
"I'd like to think that my current volume is attributed more to my business acumen and efforts versus karma, but I'll take the karma any day too."
As for his brokerage's operations, Steinberg highlighted the crucial role of a well-constructed team that builds on multiple strengths.
"Our first specialty is our high level of customer service and file efficiency," Steinberg said. "I realize I am myself not the most detailed or organized person, so I surround myself with people who are organized and can help me manage not just the day-to-day details of all the deal work, but also the admin work in running the business. We run a highly organized office, so our clients have a smooth and easy experience."
"We also pride ourselves on the honest advice we give to our clients. We lay everything out in easy to understand terms, and leave no rock uncovered when it comes to making sure our clients are getting the approvals they need."