How internal diversity and inclusion initiatives translate to a better experience for talent, clients and broker partners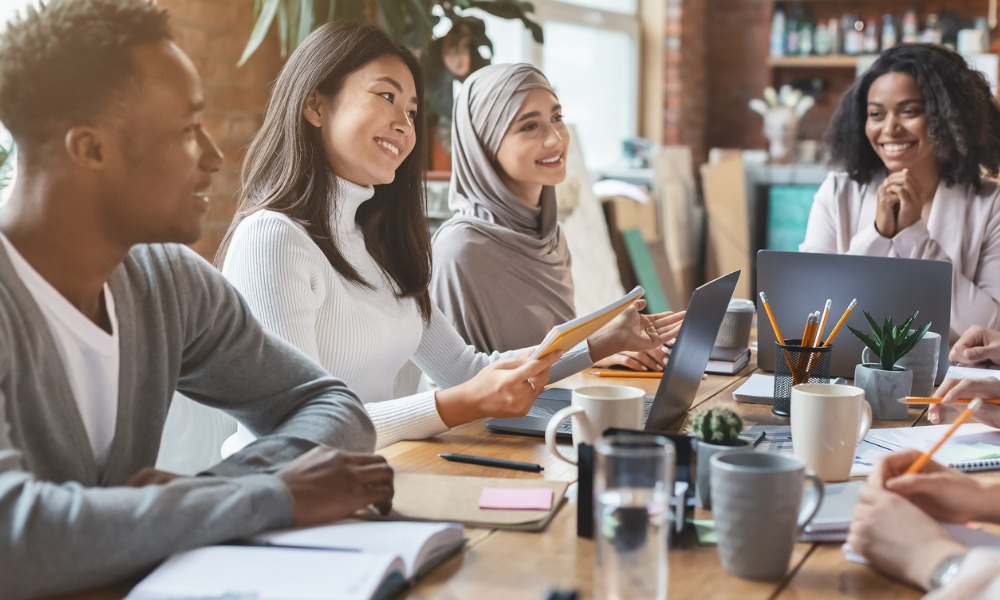 When it comes to being an effective and inclusive leader, Chris Cooke, AVP of operations at CWB Optimum Mortgage, makes it personal.
"I have two daughters starting their careers, and I always say I want to act the way I'd want their manager to act," said Cooke. "That's been a really good way of tying it back to a scenario I can relate to."
CWB Optimum Mortgage focuses on what it likes to call "the inside out effect," which is how internal practices attract diversity in clientele, brokers and talent. It's human nature to want to work with those who share your values and perspectives, Cooke noted, and "we firmly believe if we put our people first, they can bring their best self to work every day and perform at their peak — and that allows us to provide the best possible experience to clients and broker partners."
Diversity and inclusion has come to the forefront in recent years as industries reckon with past behaviours - and that's a positive move, Cooke said. Any research you look at provides a laundry list of the benefits of D&I in the workplace, including a study he references often that found teams with inclusive leaders are 17% more likely to report they're high performing, 20% more likely to make high quality decisions and 29% more likely to behave collaboratively.
"Inclusion has power" is one of CWB's five core values and while always important, the company has consciously made an effort to ramp up D&I initiatives. One example is shared performance objectives meant to prompt employees to take on personal development as it relates to D&I. For Cooke, that's meant "making a deliberate effort to learn more," and so far he's completed an Indigenous Peoples course through the University of Alberta and leveraged various webinars through the Canadian Council of Diversity.
"We see diversity and inclusion as a critical booster to our overall strategy as an organization," Cooke said, adding CWB Optimum Mortgage wants to ensure people can bring their true selves to work.
To that end, the organization has created employee represented groups (ERGs) to bring together people with shared identity and experience to support and empower one another in their personal and professional development. CWB Women was the first, but that's expanded to eight, including CWB Global, which focuses on newcomers to Canada; CWB Pride, for the LBGTQ+ community; Health 360, which focuses on mental wellness; and VIDA, which stands for visible and invisible disability advocates and is the group in which Cooke participates.
"It's all about making diversity and inclusion a priority and actually talking about it," he said. "From a leadership perspective, you can't assume these things are happening - you have to demonstrate a visible commitment to company initiatives."
For example, CWB has a policy that it doesn't tolerate any kind of bullying or harassment, but the company's CEO takes that a step further and "is very vocal with our employee base anytime something comes out in the news, such as the unfortunate anti-Asian violence we've seen recently," said Cooke
"We're very proactive and upfront. We put people first and those behaviours don't align with the image we want to put forward, our values as an organization or the type of work environment we want to create."
Another simple thing leaders can do to encourage an inclusive environment is simply to know what resources are out there. There's a wealth of information on how to improve, Cooke noted, and it's a matter of tapping into those to ensure employees own their own D&I knowledge and development as well.
Ultimately, Cooke said, the premise of inclusive leadership isn't about the occasional grand gesture — it's about regular comments and small-scale actions that are tangible and practiced every day. People see through isolated events like flying a rainbow flag only during Pride Month, or wearing an orange shirt just on National Indigenous Peoples Day. It has to be a regular, demonstrated commitment to make a difference.
"Doing one thing once a year in today's environment and in our industry won't cut it anymore," Cooke said. "It's an ongoing journey and it's a personal journey too, because it's not the same for everybody. It's an ever-evolving process to try and get better each and every day."
CWB has built up some fantastic momentum and the company's efforts are paying off. CWB was recognized as number 28 on this year's list of the Best Workplaces in Canada, its second straight year in the top 50, and Optimum was named a Canadian Mortgage Professional Employer of Choice and Top Mortgage Workplace. Cooke said the best way to put it is they're going to keep doing what they're doing - but try to do it more often.
"Environments where diverse perspectives are valued and sought out, where privilege is recognized and accounted for and where people are able to bring their whole selves to work, attract and retain better talent - and that kind of environment translates directly into a better and more inclusive experience for our clients and for the brokers we work with as partners," he said.