The company says agents and brokers have always been its "number one" priority – and that's not changing anytime soon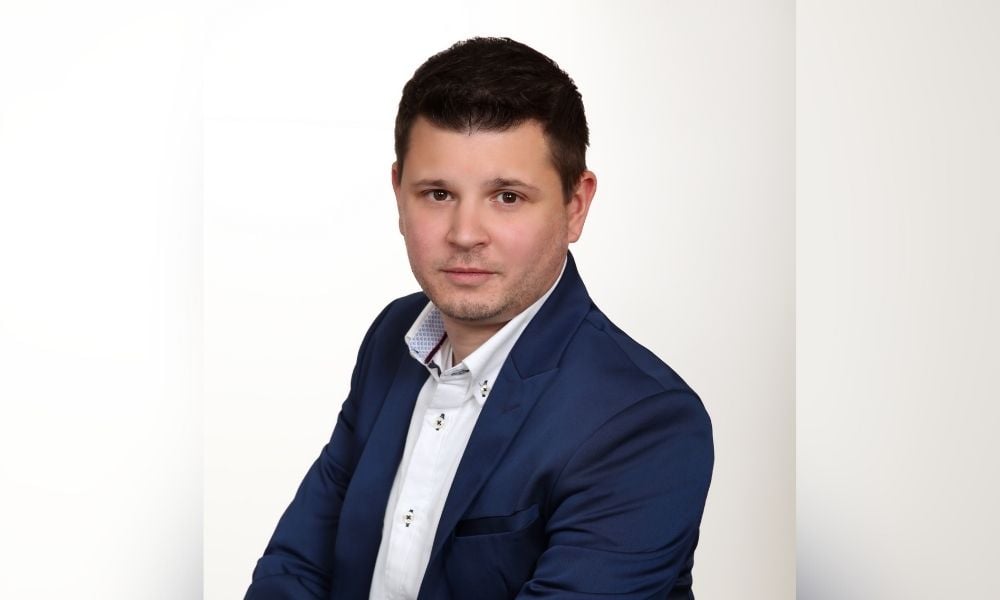 This article was produced in partnership with Citadel Mortgages
Fergal McAlinden of Canadian Mortgage Professional sat down with Tristan Kirk, principal broker and Matthew Nichol, partner, Citadel Mortgages, to find out how the company is putting the priorities of its agents and brokers first in 2022
With Citadel Mortgages set to mark the fourth anniversary of its establishment in February, the company's co-founders say there's one thing that's remained consistent above all during that time: its continued focus on placing its agents front and centre.
Tristan Kirk, managing partner (pictured top) and principal broker, and Matthew Nichol, partner, told Canadian Mortgage Professional that Citadel had been founded with the aim of improving the processes they themselves had experienced throughout their career as mortgage brokers – and that ensuring the success of its members remained its number-one priority.
"Our value proposition at the end of the day is that we created Citadel based on what we wish we had when we started out as new mortgage professionals, and what we wish we had throughout the progression of our careers," Nichol explained.
"We know what we went through with brokerages and other brands. What we've done is created a model centred around putting the agent, broker and consumer first, and then putting the company behind them."
Citadel, whose number of agents has risen from just five to nearly 300 since its establishment, has operated a revenue-sharing model from day one, distributing a share of its annual profit to its agents, brokers, senior leaders and broker-owners.
Its structure includes account manager roles for agents that may be too busy or currently unable to broker, meaning that they can pass the deals over and get paid a percentage of a referral fee.
It also operates a successful agent referral revenue plan, giving individuals the chance to generate passive income through a revenue share of every deal that's closed by an agent that they've recommended.
In addition to the profit it disburses to its agents each year, Citadel offers a retirement program for brokers that are retiring in exchange for their book of business, paying a yearly residual for the life of their retirement and for two years to the beneficiary following their passing.
"This has been an integral part of our business, as it has allowed many in the industry to earn passively on a book that most are unsure of its true value," Kirk said. "This will continue to be a part of our business in the coming years as more brokers look for ways to retire."
The company's determination to find a role for every agent is one that's based around its founders' belief that each mortgage agent or broker has a unique skillset and can bring different qualities to their profession rather than simply leaving the industry shortly after gaining their licence.
"For those agents who are not necessarily going to make it longer than two or three years in the business, we can find talent and skill sets within them," Nichol explained, "and help them hone and cultivate those talents to be a success in a different part of our business.
"We look for value within them. We're able to help people find out where they fit, rather than seeing them pay course fees and regulatory dues before fizzling out a few years later."
Of course, the company's efforts are geared first and foremost towards ensuring that its agents have the tools required to thrive, with training taking place daily and constant investment being made in cutting-edge technology to optimize processes.
"Our approach is: 'Let's make sure agents have all the training and educational support they need,'" said Nichol. "'Let's make sure they have people to reach out to; let's make sure they have all the technology at their fingertips with access to products, revenue streams and so on so that they can succeed.'"
The company also remains committed to low fees for its agents, with Nichol saying that they have a lower cost of entry than many other brokerages.
"We don't charge for credit bureaus, and don't charge for documents from the Canada Revenue Agency or bank statements," he said, "along with ID verification and daily tools like CRM, e-signing, and lender submission or the company version of Lender Spotlight.
"We tell brokers their annual charge for E & O and their monthly admin fee. We tell them their fee for business cards when they buy them from a company we deal with nationally. Everything else is the kitchen sink."
Ultimately, Kirk said that those factors – low agent fees, fair commission, its lucrative revenue-sharing model and the company's commitment to optimizing its members' work – meant that Citadel represented an excellent option for agents looking to take a step up in their careers.
"Our value at the end of the day is that we've got more training, education and support and lower costs than elsewhere," he said. "We have all the features that we wish we had access to when we were progressing through our careers.
"If you're an agent, broker owner or new to this business, ask yourself this: Is your brand or network truly providing you with what they claim, and is that helping your business grow along with putting money in your pocket through a company rev share program?" he asked.
"Or are you allowing your current situation to profit from your success with every lender submission and dollar you bring into your brand or network currently with limited amount of support and tools? It doesn't hurt to see what's out there, and we always welcome anyone to check out the Citadel experience."
Citadel Mortgages is a brokerage with licenses in Ontario, Saskatchewan, Nova Scotia, Alberta, Prince Edward Island, Nunavut, British Columbia and Newfoundland.