Company has built its success on transparency and attention to its agents' needs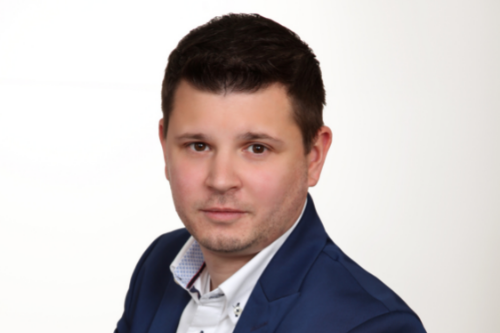 When Citadel Mortgages opened its doors three years ago, founder Tristan Kirk established two priorities above all others: a commitment to transparency and a goal to help customers become mortgage-free as quickly and smoothly as possible.
Spurred by a belief that clearer communication was required in the brokerage model, Kirk started Citadel with a staff of just five. Since then, the number of agents has rocketed to 180 – although Kirk, who serves as managing partner and principal broker, says Citadel's commitment to those fundamental principles will never be compromised.
"We're very transparent; we try to help our agents and build a foundation of knowledge through training," he says. "We just want to help people become better business owners. Our approach is: 'You have the skill set. How can we help you achieve what you want to?'"
Over the past three years, the company has also expanded its reach across Canada, with agents in Ontario, Alberta, Nova Scotia and PEI; when CMP spoke to Kirk, Citadel was also days away from launching in Saskatchewan and Manitoba. Central to the brokerage's success, he says, is its use of technology to deliver top-of-the-line services to agents and help make their work more straightforward.
"We're really a technology-first company," Kirk says. "We've invested a lot of capital into giving our agents the tools to make their job easier. Our CRM system is completely custom-designed, and we spend a lot of our time and energy making sure the simple stuff for the agents, like sending out emails and texts, is automatic, streamlining that process."
Citadel has also devoted significant attention to its training platform, which takes agents through every step of how to convert leads into business. That program was driven by the senior leadership team's expertise, consisting of training modules and biweekly sales training, coaching and underwriting calls; Kirk says the comprehensive nature of the platform reflects the company's commitment to its agents.
"We're there, and we're supporting them. As long as they're willing to invest the time and energy, they'll become successful," he says. "That's what we do."
Another example of Citadel's focus on agents' needs, Kirk says, is the flexibility it affords those who might not be able to commit to a full-time 9-to-5 routine. Agents who might have a full-time family obligation can act as part-time account managers, allowing them to refer business and get paid for those referrals.
The company's strong investment in helping mortgage professionals focus on what's important to them is clearly reaping rewards. Citadel's outreach and attentiveness has been such a success that Kirk says it's common for agents to refer prospective new employees.
"The way we structure our business is that none of our agents underwrite their files," he says. "They collect documents, they put the application together, send it in and we do the underwriting. We believe that agents should just be focused on building their pipeline – especially when they're new.
"A lot of brokerages don't understand that the clients we have to invest in are our own people – they're the front line. I have 180 people who get out of bed every single day, and I have to make sure that they're 100% prepared for everything that they're going to face. That's our goal here."
As for its impressive growth, Kirk says the company's ambitions don't stop at the border – it has its sights set on a move into the US market.
"Our main goal wasn't just Canada from the get-go," he says. "Our aim was to help as many Canadians as possible and then to bridge into other markets and tap into other opportunities."
Regardless of the pace and reach of the company's future expansion, it's clear that Citadel Mortgages will not compromise on the attention to transparency and customer service that has propelled its growth to date.
"I got into this to help people," Kirk says. "The money comes second to that."
Taking the lead
A significant part of Citadel's training for its agents is centred around converting leads into business. Its custom-built training portal features 10 online modules, which provide certificates and leads after each one is completed. Senior staff then steer agents through the process of calling and converting leads.
Kirk also runs a five-day certified 'boot camp' with new agents and has recently launched a program for individuals who are willing to invest eight hours a day, four days a week to get intensive training from the company's senior staff.