The company a mortgage professional keeps is a major factor in their industry trajectory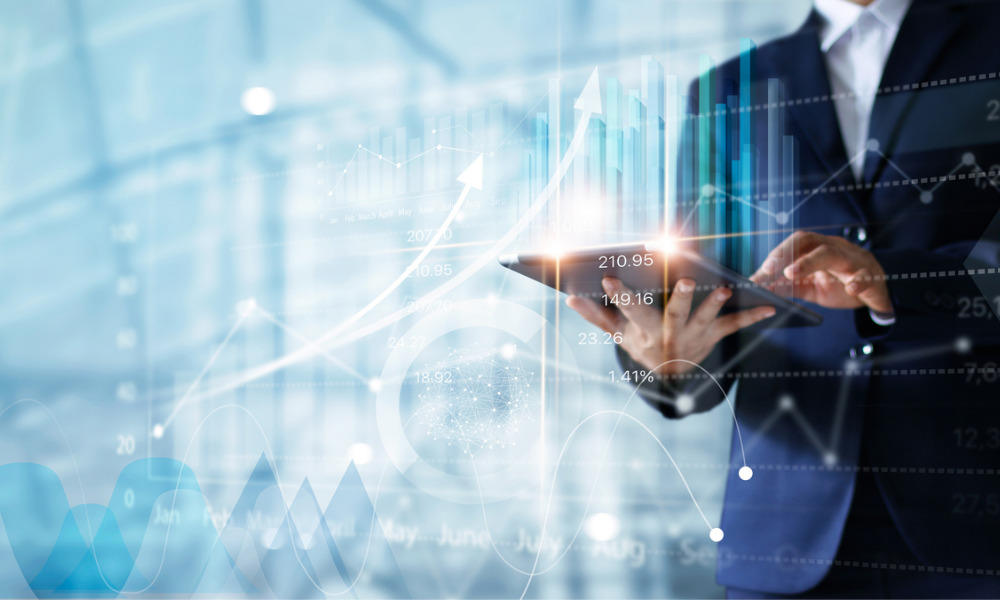 With four years and counting in the mortgage space, Ashleigh Simpson of Kelowna-based Tango affiliate Ash Does Mortgages attributes his ongoing ascent in the industry to the vital industry links that he has established.
"I can't emphasize enough that my achievements truly are a reflection of the company I keep and the support I get from everyone within these networks," Simpson told Canadian Mortgage Professional.
"I have surrounded myself with thoughtful mentors, engaged and enthusiastic lender/realtor/lawyer partners, knowledgeable clients, and a family that I feel grateful for. Each and every moment, they allow me to take those late-evening phone calls and the 24/7 nature of our industry. I can't thank these people enough. I owe them all a constant 'thank you'."
Crucially, the veterans proved to be working models of what mortgage professionals should embody – a valuable reference for anybody who is just taking their first steps in the industry, Simpson said.
"I learned early to be quick and proactive, in every facet of every file. This industry waits for no-one, the information changes constantly, ever evolving," he said.
"Lenders' policies can change at any time, rates even more so. To avoid surprises, I double-check policies, and make the extra effort to leave nothing to chance."
This is where people skills come in: building and managing relationships with the conveyancers who are working on the relevant files.
"I build a relationship and then ask for the statement of adjustments prior to the client seeing it. It allows me to see any issues or mistakes, or give the client a good idea of what to expect when they are at their signing appointment. If I can remove a friction point in any point of the client's experience, I will," Simpson explained.
The products of this approach are indisputable.
"I have a ton of milestones that I simply couldn't believe I would even have achieved or be considered for at this stage in my career. Being called a 'Rising Star' for 2021 stands out. I couldn't believe I was nominated, let alone selected. I'm still honoured. Also, winning a trip to Hawaii with Compass/Tango," Simpson said.
"There are definitely others, but all of my achievements are because of the support I have received from lenders, underwriters, realtor partners, and the brokers in this industry I call my friends. All my constant phone calls are always answered and everyone has always been grateful to help."
However, Simpson stressed that there is no royal road to success, as the major obstacle is getting one's name out there in the first place.
"It took me almost a year to really uncover the best strategy I found for acquiring clients as well as to create a powerful 'wow' experience for the lawyer/realtor – and of course the client – so that I can get further referrals," he recounted.
"One of the main steps I took was sitting down with leaders in the industry – realtors, lawyers, and other brokers – for coffee to derive as much knowledge and tips/hints [as I could]. The main question I asked was, 'What are the pain points you have dealing with brokers?' They would open up instantly. I'd have a notebook in my vehicle that I would fill out with their responses."
The wide range of answers that can be gleaned through this method would be a massive boost to a mortgage professional's adaptability, Simpson added.
"Navigating the different cycles in the industry can be the most challenging, especially if you haven't experienced these cycles before," he said. "It took me a while to quickly [act on] advice from experienced brokers who warn you of the way the industry can change and how to combat the different lending environments we get exposed to."
Simpson said that over time, every broker will find the solution that works best with their unique skill sets.
"I found out early that using a [customer relationship management system], and spending a ton of time to keep the relationship going with the client even after the file has been closed, will create a ton of referrals and repeat business," Simpson said.
"For client acquisition, I created a system of online marketing strategies that over time build and add to my clientele through online acquisition, as well as nurture campaigns that touch base constantly with a personalized approach. From clients who started as cold online leads, I end up building relationships with each and every one of them."