CYR Funding president Rena Malkah looks back on a remarkable career in which she's helped pave the way for women in the mortgage industry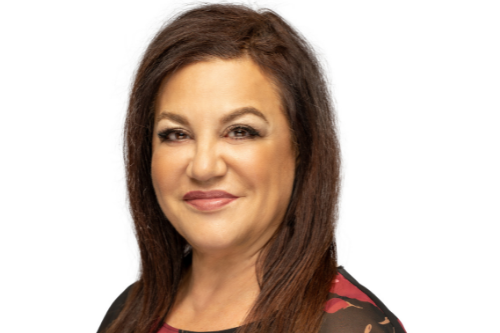 Rena Malkah's journey as a self-starting businesswoman began in a rented office space in Toronto, where she sat on a stack of Yellow Pages and made calls from a wall-mounted telephone.
Malkah was just 22 when she set out on her own, equipped with little more than a $3,500 bank loan and the phone numbers of whatever real estate brokers she could find in the directory. Yet she also had a keen entrepreneurial mind and a resolute spirit – traits that helped her build an accomplished career in the Canadian mortgage space, establish CYR Funding as a leading independent firm in Ontario's broker space and emerge as a trailblazer for women in the industry.
"There were no other women doing this," she says. "It's hard to believe, because it doesn't seem like that long ago, but women were basically not allowed to borrow without a man's signature. If a woman worked at a bank, they were a teller, not a manager, and there weren't too many women doing anything other than administration and secretarial. There were no women in positions of authority."
In some quarters, Malkah says she was viewed as a "novelty" in the male-dominated mortgage world. Still, those perceptions quickly changed as she carved out a reputation as an influential figure, taking up a prominent position within the Ontario Mortgage Brokers Association (OMBA) and eventually being named its president in 1984, becoming the first woman to lead the organization.
She can still remember the headline that appeared on the front cover of OMBA's magazine in the late 1970s: "Rena goes to Queen's Park." It arrived as Malkah became increasingly involved on the legislative front, playing a pivotal role in the establishment of a two-level licensing system and laying the groundwork for the entrance of mortgage agents into the industry in Ontario. She was also instrumental in furthering the education of the province's mortgage brokers throughout her time with OMBA.
"Half the brokers in the province of Ontario have my signature on their education certificate, which entitles them to apply for a licence," she says. "I created the course back then, bringing an accountant to teach the accounting section and an appraiser for the appraisal section. I taught the commercial finance section. It was a very good course."
During her time as OMBA president, Malkah also created the association's first trade show and conference, an annual two-day event whose longevity was only interrupted by the outbreak of the COVID-19 pandemic last year.
"I'm very proud of those accomplishments – bringing in the two-level system and starting the trade show and conference," she says.
The importance of education
Malkah's strong focus on the educational opportunities afforded to mortgage professionals is one of the reasons she's an outspoken critic of current training standards in Ontario.
"I don't think agents are being properly trained, and I don't think that the burden should be on the broker to train them," she says. "I think there should be better education courses to prepare the agents. There are so many different problems you have to solve in this business: You have to know about real estate law, contract law, appraisal, how to value a property using an income approach, how to read financial statements to calculate if [clients] can afford to make the payments. You have to learn how to package a deal properly and how to sell it to the lender."
While Malkah has made a case for different educational courses during her deliberations with government bodies, she believes they have never demonstrated much interest in updating standards, which she feels is the wrong approach.
"Their focus is mainly legislation – following the rules and regulations, protecting the public," she says. "But to me, education protects the public, because if you have people who don't know what they're doing dealing with big financial matters, how is that protecting them?"
Recipe for success
Throughout the course of her decades-long career, Malkah has witnessed many significant changes in the mortgage industry. Perhaps the most notable, she says, has been the growth of the broker channel since she started out in the 1970s.
"Back then, there were only about 500 mortgage brokers in the whole province of Ontario, and hardly anybody knew what a mortgage broker did or had heard of them," she says. "It was a very new industry and a pretty close-knit industry. The biggest change is that there are so many people who have chosen to be a mortgage agent or broker as a career and so many more people coming into the industry all the time – it's become extremely competitive in certain niches."
Central to her success, Malkah says, has been a constant willingness to establish meaningful connections with potential and existing clients, moving beyond a merely transactional approach.
"Have a marketing plan, and when you contact people, make sure they're on your database and that you keep in touch with them at least once a month," she advises. "After a while, they feel like they know you. I maintain a big database, and I keep in touch with the people on it. You also want to be able to get your clients the best deal, so you have to establish relationships with all types of lenders – institutions and private lenders – so that you have the sources available."
She's also learned the value of believing in herself and having the faith to persist in the face of daunting odds. "Make a plan and stick to your plan," she says. "If you fail to plan, you plan to fail. Believe in yourself and be confident. Don't be afraid to call people. What's the worst thing they can do? Hang up on you? You won't die. Call the next one."