The company's solutions are a strong fit for the current market, executive tells CMP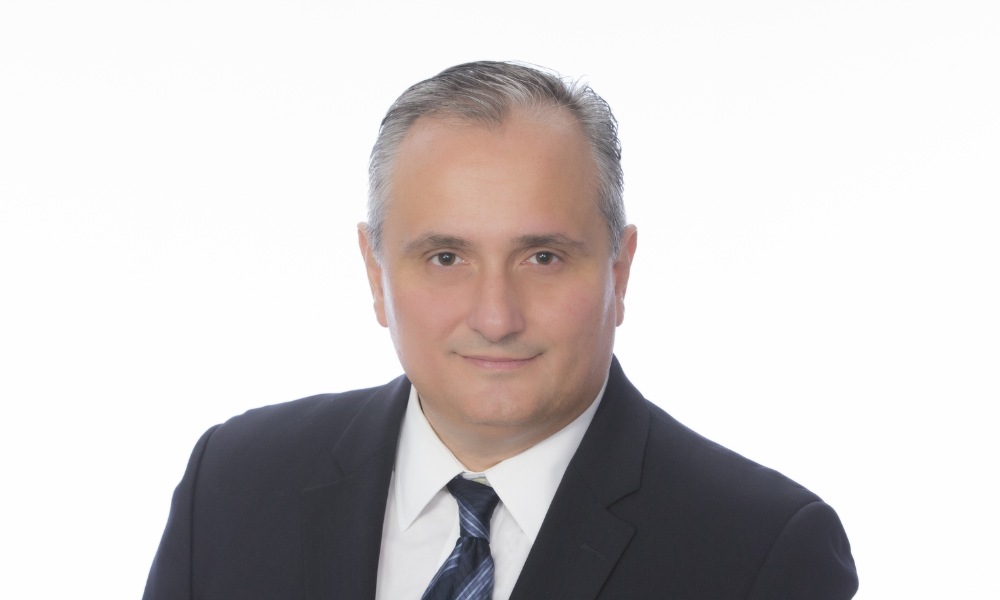 This article was produced in partnership with Alta West Capital
Fergal McAlinden of Canadian Mortgage Professional spoke with Alta West Capital's Armando Diseri on the current market and how the company continues to prioritize mortgage brokers moving forward
With 2022 drawing to a close and another year just around the corner, Alta West Capital is doubling down on its commitment to Canada's mortgage broker community to help drive its continued expansion.
That's according to the lender's chief sales officer Armando Diseri (pictured), who told Canadian Mortgage Professional that its strong presence at the recent Mortgage Professionals Canada (MPC) National Conference in Vancouver, and tomorrow's eagerly-awaited Canadian Mortgage Summit in Mississauga, were aimed at helping the company kickstart some valuable conversations with agents and brokers.
"It's important because as much as we've grown over the years, there's still a lot of new brokers that are entering the market that are not familiar with the private space, the MIC space – and more importantly, heard of Alta West," he said.
"So we want to ensure we get in front of our broker partners – especially the newer agents – and let them know what we're all about, what we can do for them and their clients. Especially in today's market, we see that people are not qualifying through traditional institutions, so a company like us that has capital, can help fund deals and bridge the gap for borrowers for a year or two."
That ability to fund deals is supplemented by its transparency and track record of turning files around quickly, Diseri added, with competitive pricing and consistency in closing are some of Alta West's other top selling points.
The company lends in three markets – Ontario, Alberta and British Columbia – having taken in new business development managers (BDMs) in each province and recruiting new underwriters and support staff.
Ontario continues to provide the majority of the company's business with an even split coming from Alberta and BC – although Diseri noted that Alberta has seen something of a resurgence in recent times after initially flagging at the onset of the COVID-19 pandemic.
"We're seeing a lot of investors from Ontario and BC going to Alberta and looking for investment opportunities," he said. "The cost of homes is a lot cheaper than other provinces, and the rent is comparable to what we're getting in Ontario and BC. That's been interesting to see."
Canada's mortgage market has changed immeasurably since the beginning of the pandemic, and has continued to evolve further in 2022 with rising interest rates and plummeting house prices across many areas.
With qualification through conventional lenders becoming increasingly complex for many Canadian borrowers, Diseri said that Alta West has seen an uptick in business over the last two years because of its ability to provide solutions where other institutions may not be able to.
"Even now during these turbulence times, with the rate increases at incredible speed and softening in home prices, we're starting to see more and more agents that we've never dealt with before," he said. "They're coming to us and asking for solutions.
"Most of the times we can, and they're grateful. I always say that we don't want 100% of everybody's business – that's not prudent on the agents' side – but I think you have to try us. Once agents and brokers try us, they see that it's a seamless process from beginning to end. We do what we say – we're very transparent that way."
Diseri emphasized the essential role that brokers and agents continue to play in the evolving mortgage landscape, one that's only set to become even more crucial moving into 2023 and beyond.
"Now more than ever mortgage brokers and agents are needed because clients need guidance and in a declining rate market, it's easy – the best rate wins," he said. "Now's not a question of rate anymore. It's 'can I get the mortgage?' and that's where agents are going to have to step in and really find out what the customers' options are and assess their situation.
"I think in the current climate, brokers have to spend a little bit more time with their customers and look at finding a solution. I encourage all my broker partners to get informed for what's out there in the marketplace."
Diseri also struck an optimistic note on the market outlook for later part of next year despite the subdued pace of activity that's prevailed throughout 2022.
"We're seeing that people are slowly coming to terms with the rising interest rates. I think next year we're probably going to see a pause from the Bank of Canada – and once we see that, we will probably see a lot more listings and activity out there."
Alta West Capital is an alternative mortgage lender with presence in Alberta, British Columbia and Ontario.