Home Trust's director of sales Rose Butera on the leadership, expertise and experience that saw her named a 2021 Woman of Influence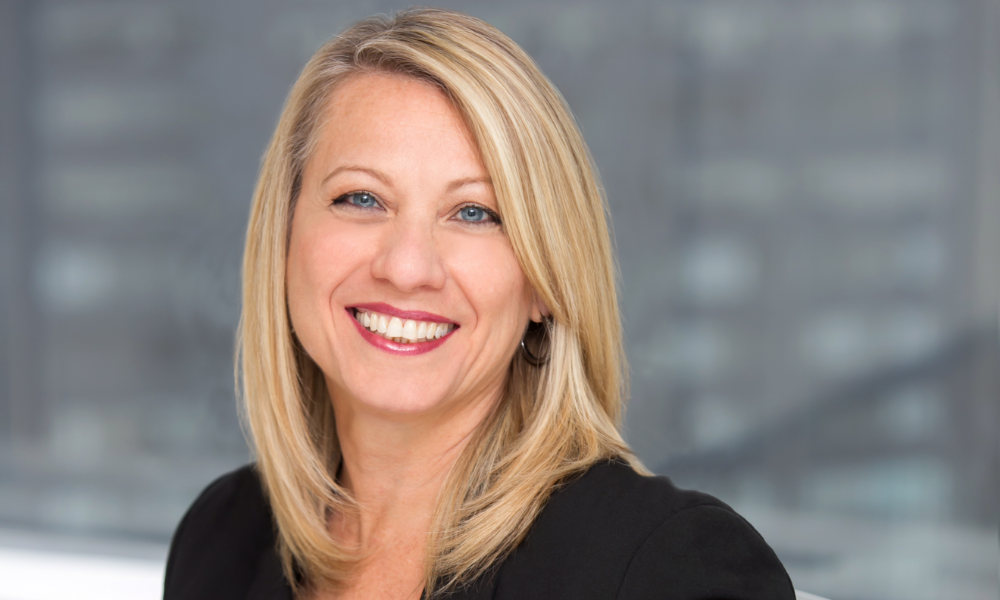 This article was produced in partnership with Home Trust
Fergal McAlinden of Canadian Mortgage Professional (CMP) sat down with Rose Butera, director of sales at Home Trust, to discuss her career in the mortgage industry
There's a phrase that often comes to mind at Home Trust when the company's director of sales Rose Butera (pictured above) is mentioned: "Rose knows mortgage brokers."
It's a maxim that sums up the immense expertise and experience that the 2021 CMP Woman of Influence brings to her role – and how she's used those qualities to help shape Home Trust's approach toward its broker community.
For Butera, the reputation she's earned as an executive who goes above and beyond for mortgage brokers is one that's rooted in her own personality and a keen desire to see others succeed. "I'm very nurturing. That's who I am," she told Canadian Mortgage Professional.
"People say that's my strength: very family-oriented, very caring. So, I take that approach with my brokers: I realize relationships are very important. The more committed I am to them, the more committed they are to me. The two go hand in hand."
That mentality has served Butera well throughout her time at Home Trust, with the level of knowledge and leadership she's brought to the table proving essential in the development of multiple key programs and seeing her named BDM of the Year at the 2016 Canadian Mortgage Awards.
She played a crucial role in designing the company's broker partner program, Spire, to reward brokers for their commitment and partnership. She also helped lead product marketing development for the sales team so that brokers were better equipped to understand how to work with Home Trust and grow their business.
Her expertise also came to the fore in building Home Trust's broker portal, Loft, to ensure tools and technology for deal application management were best in class, with Butera then developing and leading the company's Broker Advisory group to listen to broker partners and understand what they needed to grow their business.
That's something that has long set Butera apart in the industry: her drive to see brokers expand their book of business, a desire that proved essential in helping build those partner programs and education efforts.
The value of good communication
One of the key factors she identified in her success with Home Trust was a simple quality that's often little-heeded: the ability to listen and communicate effectively with stakeholders to gain an appreciation of what they need – and what direction the company should move in on that front.
"It's very important that I keep in front of the brokers, understanding what they need and what I can do to help them grow their business. That's key," she explained.
Butera spoke extensively with the company's broker community during the development of its partner program, getting a detailed synopsis of what brokers were looking for and using that feedback to inform the process.
"I listened to their views, came back to the company and said: 'OK, this is what we need to do. We need to really show our broker partners how important they are to us.'"
That led to the implementation of a program that's proven a hit with brokers, one that has their prosperity at its heart. Butera said Home Trust's approach mirrors her own mentality – that success can only be achieved by the company and its brokers working in tandem.
"I've always had the mindset that we have to do this together," she said. "Whether it's with my sales group or with the brokers – we win as a team."
A Woman of Influence
While Butera heads Home Trust's sales team, she's also regarded as a leader in the company – acting as an educational resource and marketing liaison that goes beyond her own role and becoming something of a subject matter expert on brokers.
Her approach sees her liaise closely with the underwriting and marketing teams, elevating colleagues' understanding of what brokers need and providing the same quality of internal education at Home Trust that she does externally.
The expertise, influence and track record that have typified her career at Home Trust were some of the key reasons behind Butera recently being named a Woman of Influence in CMP's annual list. She said that the mortgage sector was all the richer for the presence of strong and decisive women in prominent roles, with the current trailblazers showing other women what was possible in the future – not least her daughter, Julia, who also works in the industry.
"It's important to be comfortable with change and be easily adaptable and I believe the diversity of women in leadership roles is essential," she said. "Having a mix of people who think differently due to their diverse backgrounds and experiences is what makes a company great. As an industry, it's important to have that balance of men and women in leadership roles."
Butera is known to encourage younger women at Home Trust to share their thoughts, opinions and unique perspectives – something that she hopes will inspire them with the confidence needed to grow into a leadership position of their own.
She also views her own role at the company as one that can serve as an example to young women hoping to follow in her footsteps and become an influential female voice in the industry themselves.
"It's important that women in the industry see me as part of the leadership team and believe that they too can be in a position of influence," she said. "I want them to know that being a woman won't hold you back from achieving whatever you're passionate about.
"I hope that I can inspire women to get to where they want to go. I want the women to know: 'Be yourself, be confident and proud of who you are. And speak your mind. The rest will fall into place.'"
Rose Butera has been in the mortgage industry since 2004. She serves as director of sales for Home Trust, an alternative mortgage lender in Canada