Breaking into the industry is no easy task, but Chris Bargis of Mortgage Edge is climbing the social media ladder to the top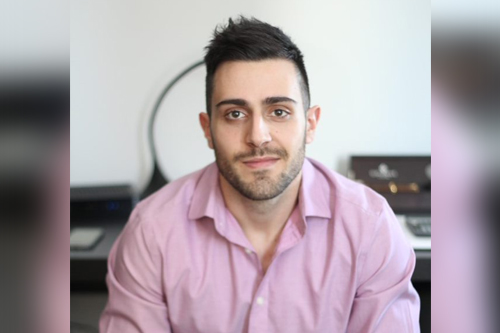 Becoming a mortgage broker wasn't Chris Bargis' initial plan, but he was drawn to the balance between people and finance. His introduction to the industry came via his father, John, the owner of Mortgage edge and founder of the Coalition of Independent Mortgage Brokers of Canada (CIMBC). His father's guidance was critical, Bargis says, as was his first position as an underwriter, which helped him quickly grow his knowledge and expertise through exposure to different types of transactions.
"Mentorship is important in any profession," Bargis says. "I am fortunate to have my father as my mentor, who continues to guide me and give me the tools to carve out a path for myself in the industry. Having someone to guide you through rough waters and be a light through difficult, challenging situations is priceless."
Building on this foundation, Bargis also brought in his own techniques and strategies to attract a different generation of borrowers. While he admits he's still earning his stripes in the industry, social media has played an important role in his success, thanks to its ability to attract new clients and keep him connected with his network. Bargis also uses social media to educate clients and show that mortgages are about more than just rates.
"A lot of veterans in our industry don't take advantage of online advertising, and when they do, it's through rates and promotion," he says. "We need to showcase agents and teach homebuyers how mortgage professionals can offer guidance and support from start to finish of a transaction. We need to promote our services and expertise and show the true value of what we can offer. Mortgages aren't easy, but our job as brokers is to make it feel that way."
Instagram is one of Bargis' favourite platforms to engage with new and returning clients. He's known for putting out focused tidbits of knowledge in one-minute videos, sometimes highlighting different mortgage products or offering an inside look at a particular part of the process.
Bargis says it's all about increasing transparency, building trust and steering the discussion away from rate. Highlighting the ins and outs of a mortgage, explaining the nuances of the process and breaking down misconceptions are all important to him.
"There are lots of things to consider when getting a mortgage," he says. "Some lenders offer the best rates, but don't always have the best technology, so the post-close experience may not be as good. There is often a trade-off, and the more educated a customer is, the better for everyone."
Most of Bargis' marketing is done through Instagram as well. He made a decision early on to combine his personal and business pages so he could leverage his base of existing followers, made up of family, friends and colleagues. He's since found a balance between posting professional and personal content. While he acknowledges that many professionals prefer having a purely professional page, he says his approach allows his followers to get to know him not just as a mortgage broker, but also as a friend.
Bargis' rise to social media stardom didn't come easy. It took him a while to get the hang of the lighting and angles, and the presentation of information wasn't perfect from the start, but he encourages anyone who's looking to engage their audience online to stop thinking about the perfect take.
"Repetition is key, and you learn as you go: how to speak to your audience, develop your style, what works and what doesn't," he says.
The Canadian mortgage industry has been known to be a bit of a stick in the mud when it comes to innovation, but the COVID-19 pandemic is lighting a fire under many to start incorporating technology in their businesses or be left behind. Archaic practices are quickly changing, from CRM systems to the way transactions are submitted and received by lenders.
"Our industry is begging for more efficient ways to do business," Bargis says. "Especially throughout this crisis, people aren't venturing out their homes, and everything is online. It's bred a new way of doing business, and it will change the way we transact with clients and connect with them. Meeting your clients won't be something that totally disappears, but in time, it may be phased out."