CMP sat down with Broker ONE CEO Ron De Silva to find out how the company is creating a unique network model for brokers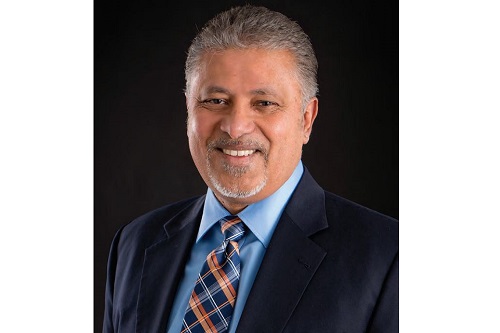 In the modern business world, 'value proposition' is a term that gets used a lot. Regardless of the industry, business leaders are constantly looking for ways to differentiate their organizations through a unique or compelling value proposition – and the mortgage industry is no different. When the leadership team at the Broker ONE network began laying out the company's philosophy and strategy, it was no surprise that questions around the organization's value proposition became a hotly debated topic.
Every network in the marketplace provides some sort of toolbox for affiliated firms to use to their advantage, and Broker ONE is no different. A robust CRM program that offers comprehensive deal management and data mining, along with payroll services, a-la-carte compensation and affiliation programs – it was all there. So what exactly was going to be Broker ONE's differentiating value proposition?
"The one thing that we were noticing was that our business development managers were having more and more conversations with franchisees of other networks who were expressing a desire to be more independent, a desire to not be tied down to a corporate brand," says Ron De Silva, president and CEO of Broker ONE. "They wanted their own branding but also wanted the benefits of being part of a network. There are definitely signs that the tide is turning and a shift is coming in the industry. We wanted to get ahead of this shift; plus, we wanted to add uniqueness to our value proposition for our brokers and agents."
The story of how Broker ONE came to be goes back to the fall of 2016 when Broker Financial Group [BFG] and its network of affiliated broker firms purchased Real Mortgage Associates [RMAI] and its network of 40+ affiliated broker firms. In 2017, the networks were consolidated under one singular network, branded as Broker ONE. Amidst all that change, one key ingredient has remained consistent: The ownership consists of mainly of mortgage brokers who know and care about the industry.
In an effort to form a new identity as Broker ONE but also maintain the values that had seen the previous networks create such success, De Silva and his leadership team profiled the senior brokers at RMAI, which had been operating since 2006. The majority of the brokers had been with the organization since those early years.
"Those who wanted to increase their volumes were looking to expand operations and put some of their own infrastructure in place for business growth," De Silva says. "Others were looking to mentor a junior agent to take over their business in retirement or simply sell their mortgage business. Broker ONE quickly realized that developing solutions for this group's business needs was going to be a top priority."
In response, the network is implementing what De Silva calls "a unique set of programs" in order to help brokers grow their business through either infrastructure enhancements or the hiring of new talent. Broker ONE has also partnered with Innovative Vision, a leader in call centre technology, to provide brokers with a virtual assistant that handles many of the crucial administrative tasks related to building a burgeoning brokerage.
"In the virtual assistant's outbound call program, a thank-you call is made to the client after closing that offers the client the oppor - tunity to take advantage of some of Broker ONE's partners' programs, such as a free will," De Silva says. "The subsequent outbound calls are made at the anniversary of the mortgage, offering a mortgage check-up, and of course, a renewal call is made up to 180 days prior to renewal. It's worth noting that all auto - mated outbound calls show up on the call display with the broker's phone number. In the case where the automated call reaches an answering machine, a pre-recorded message in the broker's own voice is left."
In addition to its unique partnership with Innovative Vision, Broker ONE has developed a plan that means retiring brokers don't miss out on the renewal, refinancing and referral opportunities in their database. Licensed representatives have been brought on board to handle all aspects of the client journey on behalf of retiring brokers.
The past few years have been a time of significant change in the mortgage industry, and the evolution doesn't look set to slow down any time soon. The latest stress test will continue to restrict consumers' options with traditional lenders, and brokers and agents are understandably concerned about their ability to access funding for certain clients. In order to enable brokers to continue meeting clients' changing needs, Broker ONE has forged some key strategic partnerships with other players in the financial industry.
"To meet this need for non-institutional financing," De Silva says, "we have partnered with Red Crest Investment Management, which is a partially owned subsidiary of Broker ONE and is led by Joe Rosati, and Think Wealth Management, which is our in-house insurance solution led by Sean Bell. Think Wealth rounds out a litany of wealth management programs and services, providing our network partners with the ability to service their clients in a manner that will effectively put a fence around their financial needs."