Technological advances are giving mortgage brokers greater freedom than ever to focus on what's important, writes Lendesk's Greg Williamson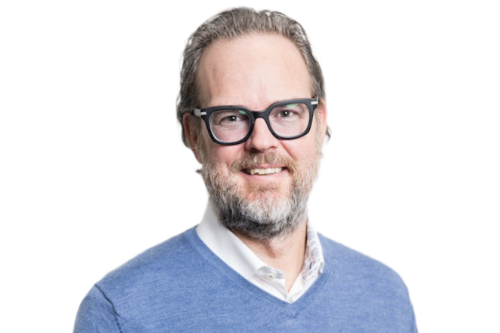 For years, the Canadian mortgage industry was seen as lagging behind other industries when it came to innovation, technology and choice. Recently, though, we've seen an influx in new technologies, which is a fantastic opportunity for this industry.
We need digital processes to optimize the mortgage process for both brokers and borrowers. This need was further highlighted by the pandemic, making adoption of technology and virtual options during the home buying process a must-have, not a nice-to-have.
At Lendesk, we have a vision of a mortgage in minutes – an exciting future I first imagined when I started Finmo four years ago. At one time, this would have been seen as an astronomical vision. Imagining a world where a mortgage broker could send an application link to their client, have required documentation and consent completed, find the right lender for the application, and submit it directly to a lender, all within minutes, felt unfathomable.
However, with the accelerating pace of technology in the industry, the reality of completing a mortgage in minutes is not too far off. Now is absolutely one of the most exciting times to be a mortgage professional.
As we move faster and faster as an industry toward that reality, brokers can and should be spending more of their high-value time doing what they do best: giving the best guidance and advice on mortgage strategy. By removing costly and time-consuming administrative barriers from the process, brokers can do more deals and solidify client relationships with exceptional support and advisory. We need to embrace this new reality and have high expectations for what technology can truly do for us.
With the rush to adopt digital inclusions to the home-buying experience, the past year had a steep learning curve. Still, the transition was much needed; Canadian mortgage brokers are dealing with clients who are used to digital experiences like Uber and Skip the Dishes. Our clients expect these experiences, regardless of what they're trying to purchase.
In fact, purchasing a home is one of the most important experiences someone will undertake, making a seamless digital experience even more necessary. Canadian mortgage professionals who adopt technology will be able to provide their clients this necessary digital experience and do it in a matter of minutes. Technology should assist you in improving your borrower experience. You should be proud of the process you take your borrowers through.
In addition to an improved borrower experience, technology should help you work faster and smarter as a mortgage professional, removing administrative burdens and other time-consuming elements. Look for products that help you analyze a customer's application and identify what documents are required from the get-go. By using an option that allows the client to fill out the application, consent to a credit check and upload the required documents, the administrative burden is placed on the broker, which is crucial for speed and efficiency.
With software handling administrative tasks, mortgage professionals can focus their efforts on client relationships and mortgage expertise – especially when it comes to providing borrowers with choice to determine the right product fit. While it's often easy for a mortgage professional to know which lender product their client should go for, it's all about choice for the client.
Technology should help you here as well. Spreadsheets and Facebook groups can cost you valuable time when you're trying to get an answer for a client. Make sure you're using technology to speed this up, using a product that gives you access to as many lender rates and products as possible.
Ultimately, technology should save mortgage professionals time and allow them to focus on what they're good at. I'd argue that a mortgage in minutes is the new reality, and software that doesn't help you facilitate that is holding you back.
At Lendesk, we're passionate about choice and competition in the industry – there are a lot of great solutions out there to help you. Make sure you do your research and find one that is easy to onboard, has responsive customer support and allows you to work smarter and faster. A mortgage in minutes is within your grasp.
Greg Williamson is the chief revenue officer at mortgage fintech company Lendesk.