It was a great experience with a broker as a client that drew Calum Ross, one of the country's most successful brokers, to the channel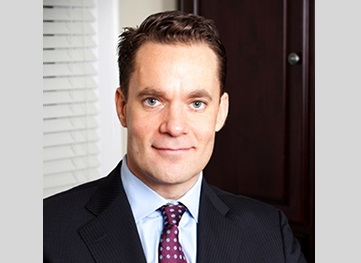 It was a great experience with a broker as a client that drew
Calum Ross
, one of the country's most successful brokers, to the channel.
"Initially I started out in the bank management training program. They were paying for my MBA, and I came across the mortgage broker channel more by accident than anything else," Ross, wealth advisor and principal broker with The Mortgage Management Group, says. "I ended up getting my own mortgage and at the time I was working for the Bank of Montreal, my mom was (with) RBC and I got introduced to a mortgage broker and the broker was able to get the deal turned around a lot quicker for me."
Ross was a first-time buyer dealing with the stresses of making that first purchase.
He admits being surprised by the industry and, indeed, what its professionals are capable of achieving.
"I was a first-time buyer, and it was a stressful thing for me. That sort of got my attention. Here I am as a commerce graduate, thinking how do I not know about this mortgage broker concept?" he says. "At the time I was looking at a career in the investment industry and I realized a lot more people needed debt advice than investment advice and that's what got me interested in it."
So Ross decided to take a chance.
"When I was in business school in the entrepreneur class, the thing that struck me was the idea that most businesses don't actually create a new product or service, they take an existing one and do it better," he says. "At that point the mortgage broker channel, I thought I was going to do well and I thought if I didn't take the risk, make the jump in the early days of my doing my MBA part-time I probably never would.
"So I made the jump."
And jump he did. Ross has since been recognized as the country's top broker, as well as one of its highest funding professionals.
As such, he's got a few ideas about how the industry will shift over the course of the next few years.
Evolution
"It's very clear the credit capital markets are going to be under a lot of scrutiny in the next little while. We have huge amounts of consumer debt, huge amounts of government debt; and there is going to be a lot of debt aversion stuff coming forward," Ross says. "People have to get very really real with credit rules. They're going to get tightened up and regulation and paperwork is going to become a much bigger deal. I think that the people who run very tight ships are going to be rewarded."
Brokers who have more lax processes and procedures are going to have a real hard time staying on top of the mortgage channel in the next few years to come, Ross argues.
Challenging times ahead
Brokers and lenders alike must continue to help each other thrive in the industry, according to Ross.
"We have to make sure we as brokers make it profitable for lenders to do business with us. There are too many people in my opinion that have too short-term a perspective. They're more concerned with generating a commission but unless we create value for our clients and make it profitable for our lenders to do business with us, the long-term value proposition will be impacted," he says. "Lenders are a very important part of our market. We have to be very, very cognizant of making sure the model is one that they want to be in."
Find your niche
When it comes to success, there is such a thing as doing too much.
"The rate aggregators and the online lending model is going to get more popular. I think there's going to be, more than ever before, a real difference between the price vs. advice space. I think people need to realize they can't be in both spaces simultaneously," Ross says. "You can't spend so much time with clients, give them all kinds of tools, and still offer the lowest rate. You can't run your business that way."
People have to be very mindful of the markets they serve and very mindful of the target markets they go after, according to Ross. You can't be all things to all people.
"I have always focused, specifically, on helping clients through borrowing to create wealth -- real estate investors and borrowing to invest -- and the luxury home segment," Ross explains. "I have never deviated from those segments. It's always been about supporting longer-term wealth and the luxury market. I've never gone into the harder place market or the commercial space.
"Focus on a few tiers, be great at those, and you'll be fine."
Continue to grow
No matter what, it still always come down to we must always continue to invest in ourselves and our channel, Ross believes.
"If we don't continue to grow our skill set and we don't continue to grow the value proposition that we bring to consumers as well as the way that we work cohesively with our partners, aka our clients and our lenders, then we're always at risk."