Mortgage Automator is loan origination and servicing software that can help save you time so that you can focus on growth. Here is everything you need to know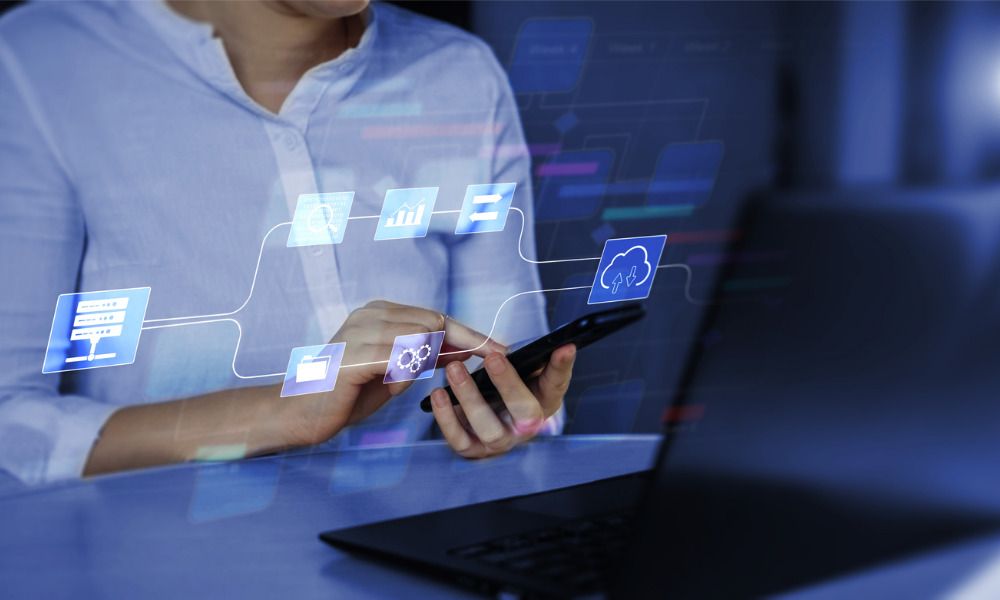 Mortgage Automator is an end-to-end loan origination and servicing software for private and hard money lenders across North America. First and foremost, Mortgage Automator offers key features and services that allow you to save time during your loan servicing processes so that you can focus on growth.
How does Mortgage Automator do this? By preventing human errors and eliminating manual processes through automating alerts, calculations, payments and much, much more.
In this article, you will learn everything you need to know about Mortgage Automator, from what it is to its key features—and how it could benefit your mortgaging business.
Mortgage Automator is complete loan origination and servicing software for private lenders. A mortgage industry award winner, Mortgage Automator can automate your lending process to allow you to focus on growth.
The main services Mortgage Automator provides are as follows:
Loan origination
Loan servicing
Investor relations
Accounting and reporting
Let's look at each to give you a better idea:
1. Loan origination
Mortgage Automator offers a complete loan origination suite that can take care of your lending processes. Your borrowers can also use Mortgage Automator's borrower portal or a loan application form to request pre-approvals or new loans. To review and issue Team Sheets/LOIs more quickly loan officers are automatically assigned and notified.
Mortgage Automator's roles and permissions module can also control visibility of and access to more sensitive pieces of information. The communications module offered through Mortgage Automator keeps all parties connected in and up to date with SMS and sends out pre-filled emails with attached system uploaded and generated documents. The upload portal allows you to add photos, videos, and documents directly through the Mortgage Automator system.
2. Loan servicing
Mortgage Automator offers powerful features that allow you to track loan ledgers and automate collection process, reserve tracking, and tax payments, among others. All interest options are supported, such as P&I and interest-only. And due to the many reports available, you can manage your loans, including loan tapes, aged receivables, and payment tracking reports.
3. Investor relations
Through Mortgage Automator, investors can reap the benefits of a full or reduced rate, multi-tranche, or sub-investor options. Organized and easy-to-follow statements are sent to investors automatically on the morning of receiving the investor's payment. This is significant because it establishes a clearer understanding of their portfolio, as well as trust in your private lending process.
4. Accounting and reporting
To provide you with a full overview of your options, multiple operational and accounting reports are available. Mortgage Automator goes out of its way to automate every report and process. The system has everything covered, from trust reinvestment reports to compliance. Using the trust and operating account ledgers provide more detail to help you understand every numbers.
Mortgage Automator is among the most comprehensive loan origination and servicing software in North America. Ideal for residential, commercial, and construction lending, Mortgage Automator can auto-generate numerous documents, including ACH/PAD payments, compliance forms, monthly statements, and more.
Here are seven key features offered by Mortgage Automator:
Audit Trail. This allows you to track changes and keep the date and time of transactions on record.
Loan processing. Mortgage Automator helps you process the collection and preparation of all information and documents required to close a loan for a borrower.
Document management. This allows you to collect, upload, store, and share documents in a centralized location, which will simplify processes for everyone involved to access the info.
Electronic signature. With this feature, you are able to sign a document within the system.
Customer management. With the customer management feature, you can capture and analyze information about your customer as well as your interactions with them.
Online applications. This provides you the ability to fill out and submit application forms on the web.
Compliance management. Mortgage Automator's compliance management feature lets you track and manage non-adherence to polices in a service, product, process, or supplier behaviour.
This is a great feeling 🤩 #MemeMonday pic.twitter.com/DfkEZrqdrL

— Mortgage Automator (@AutomatorGroup) April 3, 2023
To help you focus on growth, Mortgage Automator is designed to help private and hard money lending businesses automate their operations and increase efficiency. Here are three benefits of Mortgage Automator how it helps companies across North America focus on growth:
1: Save time
Thanks to Mortgage Automator, you can channel the time and energy used on creating new documents into growing your business instead. While focusing on running and growing your private lending business, you can auto-generate credit card or ACH payments, custom documents, and compliance reports, among many others.
2: Streamline communication
You will be able to send out automated communication to all parties promptly, as well as request appraisals directly through the system and inform borrowers of NSF payments with automatic text message alerts. Mortgage Automator is an ideal way to ensure all your communications are centralized.
3: Do more with automation
You can free up your team to build relationships and get more deals when you automate your lending business processes. You will also be able to allocate more time for marketing and find new investors. It is a great way to automate mundane tasks to increase efficiency and, ultimately, get more done.
Headquarters: Toronto, Ontario
Number of employees: 25
Industry: Private lending
Revenue: $5 million
Key people: Lawrence Schwartz and Joseph Fooks, co-founders
Competitors
FileInvite
LoanAssistant
Help With My Loan
LoanPro
Bryt Loan Management Software
ABLE Origination
Crowdsofts
TurnKey Lender
Mortgage Automator is all about saving you time so that you can focus on the growth of your operation. It allows you to create an audit trail to track transactions and helps you manage your customer interactions, among many other features. And the benefits are easy to see; you streamline communications and get more done.
Do you have experience using Mortgage Automator? Do you think it is an effective tool to connect with your customers? Share your Mortgage Automator review in our comments section below.