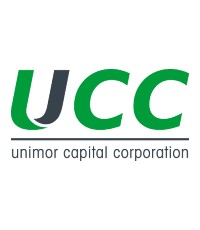 Headquarters: Windsor, ON
Leadership: John Battaglia, principal broker and owner; Gary Katz, mortgage broker and founder
CMP: What do you do to cultivate your brand and make it memorable for clients or differentiate yourself from other brokerages?
Andrea Ryan, general manager: We have been in business for over 45 years, and we pride ourselves on our extensive industry knowledge, as well as our personalized customer service. We have access to a variety of lenders with very competitive rates and Windsor's largest source of private mortgage funding. Unimor has a large private portfolio, which we administer, and we offer fair rates and fees.
Our principal broker has worked in the industry for more than 25 years, [and] our staff has been working for Unimor for 15 to 45 years and are well trained in serving our clients.
CMP: What are the biggest issues currently facing the broker channel?
AR: The syndicated mortgage rules for private mortgages, fees versus commissions, and the morals and ethics within the industry.
CMP: What are you most proud of from 2019?
AR: We now have several mortgage agents in Tilbury, London and the GTA.
CMP: What are you looking forward to in 2020?
AR: We look forward to adding more agents across Ontario to our brokerage.