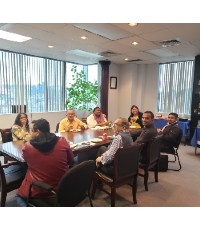 Headquarters: Toronto, ON
Leadership: Richard Samuels, CEO and principal broker; Ann Samuels, director of client services
CMP: What do you think is the biggest advantage of being an independent brokerage?
Richard Samuels, CEO and principal broker: We relish the opportunity to focus our efforts on assisting our clients. As an independent brokerage, we are able to offer flexibility at a grassroots level that some of the superbrokers just aren't able to.
CMP: What do you do to cultivate your brand and make it memorable for clients or differentiate yourself from other brokerages?
RS: We strive to differentiate ourselves by understanding our clients and seeking to serve them for a life cycle, as opposed to just serving them a mortgage. We truly aspire to create win-win scenarios for our lenders and borrowers. This is motivated by a sincere effort to understand our applicants and lenders alike, and to provide mutually beneficial opportunities to all involved.
CMP: What are you most proud of from 2019?
RS: Our ability to grow and mature as a team of caring professionals and the impact we have provided, as described to us by our clients.
CMP: What are the biggest issues facing the broker channel today?
RS: Keeping up with, and perhaps staying ahead of, the current regulatory oversight. Further, as more and more lenders begin to enter the Canadian mortgage landscape, the challenge for mortgage professionals will be to take the time to understand lender products, policies and practices so you can ensure you are choosing the best options for your clients.