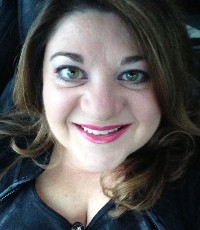 Headquarters: Abbotsford, BC
Leadership: Crystal Foti, president
CMP: What's the biggest advantage of being an independent brokerage?
Crystal Foti, president: Being independent gives me the latitude to exercise my creativity and judgment to structure mortgages unhampered by rigid corporate guidelines. I'm able to implement changes or new ideas quickly, and the success or failure rests solely on my shoulders.
CMP: What do you do to cultivate your brand and make it memorable for clients or differentiate yourself from other brokerages?
CF: Owning an independent mortgage brokerage company is serious business, and I realized early on that I had a knack for making people feel comfortable and at ease. I was able to take some of that seriousness around personal finances and add a slice of fun when I created my business moniker, The Mortgage Chick.
I've been able to create marketing campaigns that build my personal brand, as opposed to a network brand. The avatar character I created for The Mortgage Chick drives my brand recognition; using this cartoon-like image helps me stand apart from my competitors. My clients love it, and it creates a more relaxed style, making my ads much more memorable.
CMP: What are you most proud of from 2019?
CF: I have always believed in giving back to my community, and in 2019, I was able to raise over $10,000 from my clients for charity by holding various events throughout the year, culminating with me being a contestant in a provincial beauty pageant, Miss BC, which raised tens of thousands of dollars for Cops for Cancer.
CMP: What are you looking forward to in 2020?
CF: I'm looking forward to all the new technologies and how they will propel our industry forward in this new decade.