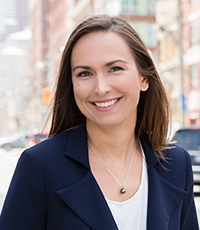 Company: Outline Financial
Location: Ontario
Total volume: $204.82 million
Loans funded: 284
CMP: What are the biggest challenges currently facing brokers?
Joanna Lang: As an industry, we are fortunate to have access to numerous lender and product options that benefit our clients. We need to ensure that all brokers are aware and motivated to learn as much as possible to be perceived as professionals and the number-one choice for home financing advice. While it is slowly changing, many clients still perceive the broker channel as an alternative solution when they cannot be helped by their bank.
CMP: What can lenders do to help brokers achieve even higher volumes in 2020?
JL: I anticipate that banks will continue to compete for market share. Brokers have been a great source for new client origination, and banks that deal with the broker channel are doing a great job of franchising these new relationships. I hope that banks that are currently not dealing with the broker channel will look for creative or selective ways to enter this market to gain market share.