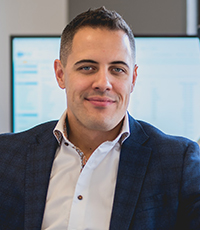 Company: CanWise Financial
Location: Quebec
Total volume: $79.4 million
Loans funded: 237
CMP: What can lenders do to help brokers achieve even higher volumes?
Philippe Breault: Better broker/underwriter communication and relationships.
CMP: What was your primary strategy for growing your business in 2019?
PB: Giving my clients good advice to structure their financial needs long-term while providing the most competitive rates and conditions on the market.