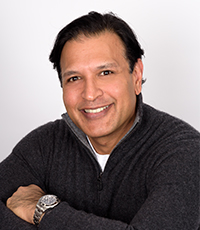 Company: Dominion Lending Centres National
Location: Ontario
Total volume: $83.9 million
Loans funded: 230
CMP: What was your primary strategy for growing your business in 2019?
Barry Baboolal: 'Back to the basics' – I focused on contacting my referral sources and database. I reached out to my clients, keeping them informed of rate changes, renewal dates and mortgage products that would be helpful in servicing their needs.
CMP: What's your prediction for the state of the mortgage industry this year?
BB: The mortgage industry will thrive in 2020. As the industry landscape and regulatory changes continue to affect homebuyers and homeowners, clients will need the assistance of mortgage professionals in achieving their mortgage financing goals and requirements.