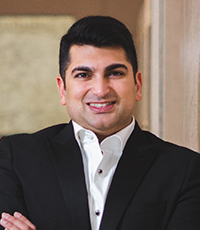 Company: Syndicate Lending Corporation
Location: British Columbia
Total volume: $99.05 million
Loans funded: 102
CMP: What was your primary strategy for growing your business in 2019?
Inam Qureshi: We focused on growing market share by aligning ourselves with the right centres of influence in the industry.
CMP: How do you think the industry needs to change to better serve both brokers and consumers?
IQ: The industry currently does a great job in serving both brokers and consumers, but lenders should invest heavily in broker education. There are a lot of missed opportunities for brokers. Educating brokers means educating consumers indirectly, which would definitely help lenders grow their market share.