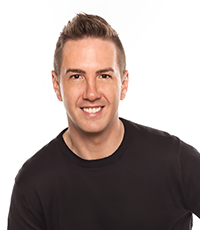 Company: Centum Home Lenders
Location: Nova Scotia
Total volume: $117.18 million
Loans funded: 506
CMP: What was your primary strategy for growing your business in 2019?
Clinton Wilkins: Our primary strategy for growth in 2019 was finding better ways to have conversations with our customers. We were able to improve our communication through more efficient use of paid media, local media placements, data enrichment and delivering the right message at the right time to the right customer. Building stronger relationships with our clients has given us a significant advantage in the rapidly changing mortgage broker space.
CMP: What's your strategy to continue growing your business in 2020?
CW: Our focus in 2020 is a continuation of our groundwork over the past five years: getting closer to our target customers and supporting their journeys. We have built a content library covering many areas of the mortgage process, and we have started reworking and redistributing this content in creative ways to help educate our target customers. Business is shifting from a transactional model to a relationship model. We are not looking for the next deal; we want to build long-term relationships with members of our community.