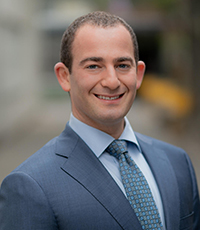 Company: DLC Origin
Location: British Columbia
Total volume: $121.33 million
Loans funded: 242
CMP: What's your strategy to continue growing your business in 2020?
Eitan Pinsky: My team and I are going to focus on the core value that made our business grow for the past seven years: consistent great service that goes above and beyond the transaction. We get paid for completing a transaction, but we get referrals from clients and Realtors for the extra value we give. Whether we are providing a strategy guide to help our clients navigate potential future 'payment shock' or introducing them to financial planning partners, every little bit extra we do goes a long way to help clients feel much better during the transaction.
CMP: What are the biggest challenges currently facing brokers?
EP: I think the biggest challenges are twofold. One, bank rates when broker-channel lenders are not willing to match the RBCs, CIBCs and HSBCs of the world. And two, fighting against discount brokerages – their models are actually quite smart and useful.