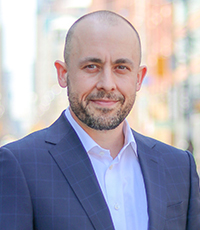 Company: Outline Financial
Location: Ontario
Total volume: $147.8 million
Loans funded: 238
CMP: What was your primary strategy for growing your business in 2019?
Jason Friesen: We used our own service and advice to continue growing our business. Everything has been organic through word-of-mouth advertising from our clients and referral partners, based on the service we provide. We have the same intentions every single day – to provide value-added service, advice and competitive rates.
CMP: What are the biggest challenges currently facing brokers?
JF: We need to raise the bar for professional standards and educational requirements to have clients' perception of us change from a second option to the first and best option when they think of securing a mortgage. I put my team's collective skills and knowledge against any bank employee, but we still have to spend time to sell ourselves versus how consumers view banks. We need to do a better job, industry-wide, in setting a higher standard so that the public perception of our industry changes.