Benjamin Sammut has been recognized as one of the Canadian mortgage industry's most promising young stars by being listed in the 2017 edition of Canadian Mortgage Professional's Young Guns.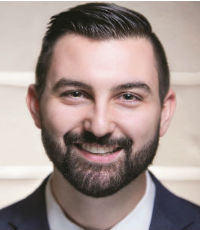 Age: 26
Benjamin Sammut, of Mortgage Architects #12728, started an online resource called The Millennial Mortgage Broker to discuss residential financing for millennials and first-time homebuyers. Sammut is also part of the Young Professionals Network of Mortgage Professionals Canada, where he focuses on being a voice for young professionals entering the financial industry. He remains part of Mortgage Architects' top-producing team, which placed more than $120 million in volume last year. For 2017, Sammut hopes to work toward expanding his licence beyond his current Ontario market.
While Sammut believes the mortgage industry offers what most millennials want – "a flexible career with room for growth and learning, as well as a very large market in which to make a name for yourself" – he advises them to consider other factors when aligning themselves with a brokerage, not just attractive commission splits.
ADVICE TO NEW BROKERS
"The majority of your focus should be on who you're going to be working with, not the money you're going to be making. There are many quality brokerage firms across Canada with genuine and professional brokers who are willing to work with, mentor and train you. Invest in yourself early on because your first three to five years in this industry will dictate your next 20."
FSCO license: M14000072