#35 DREW DONALDSON Company: Verico SafeBridge Financial Group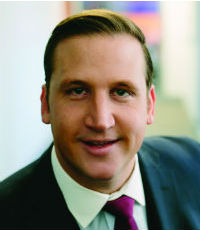 Company: Verico SafeBridge Financial Group
Location: Ontario
Total volume: $81.90 million
Loans funded: 115
CMP: What can lenders do to help brokers achieve even higher volume?
Drew Donaldson: Greater availability of better-priced one- to four-year terms and more access to rental, stated income, conventional pricing and mortgages above $1 million. More HELOC offerings, combined with a first mortgage, are also desperately needed in this channel.
CMP: What are the biggest challenges facing the industry?
DD: Rising interest rates, fewer niche programs, the next recession – always 'when,' not 'if' one will occur – and more government regulation: I see all these as challenges. Having said that, this industry is resilient, and I have high hopes for the future based on the current people involved and the innovation that will take place.