MPA Top Commercial Broker offers her insights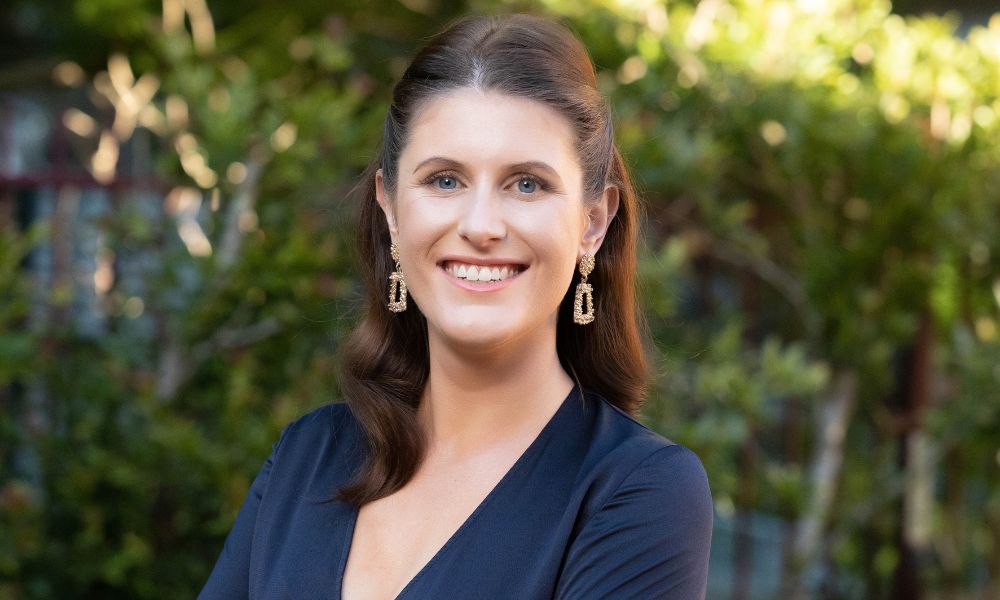 In an effort to shift the long-standing perception of the industry being male-dominant, there has been a lot of talk in the media recently about how to better promote the mortgage industry to women.
As a young woman currently working as a commercial broker, I see a huge gap in the market and an incredible opportunity for other women to consider commercial broking as a career path.
Having worked in the industry for almost five years now I think it would be widely beneficial to the industry as whole if there was more female representation in commercial broking roles. As an industry we should be increasing the awareness of this career path to women and be building robust support networks that allow them to succeed.
Read more: When alt-doc is the best doc
I started working in the industry straight out of university and I quite literally fell into it by chance. When I was studying, I don't think I ever once considered a career path in mortgage broking – not because I didn't think I was capable but because it generally never crossed my mind as an option.
I'm hoping by sharing some key strategies that have supported my success I can encourage more discussion and increased action to both spread the awareness of this career path and build support systems for talented females to jump into a broking career.
A career in the commercial mortgage broking sector is extremely fulfilling and enjoyable. With a little bit of work from the industry we can change the current situation of female involvement being at record lows.
Support network
One of the most important factors to any person's success in an industry is having a solid support network and mentors you can call on for guidance throughout your experience.
The commercial finance space is so multi-faceted that it can be difficult to know where to start building your skills. This is where it becomes crucial to have a network of peers and mentors who can share their knowledge and experience and provide advice on how navigate and upskill into the industry.
What I have seen over the last couple of years is there has been a huge push to provide more networking opportunities for women in the industry.
Many industry bodies, lenders, broking offices are providing platforms to promote the success of women in the industry. Some would find it surprising just how many seminars, training events and networking events there are every month that are largely female-focused and encourage a safe space to build confidence, share experiences and celebrate achievements.
One particularly amazing initiative is the Women in Commercial Finance Forum (WCFF) which was started in 2020 in an effort to provide a solid support system for female brokers to develop their skills and grow their businesses.
For women looking to transition into commercial finance broking, being a part of the communities and networks that the industry offers provides a great way to improve confidence, gain education and learn from other players (both male and female) in the industry.
Identify your niche
There are so many different 'genres' of commercial mortgage broking and it can be overwhelming when entering the industry to know where to start in terms of knowledge and skill set.
One thing I love about the industry is that whilst it's crucial to have a strong foundation in all aspects of the industry, there is such an opportunity to hone in on a particular segment of commercial finance and provide a niche offering to your clients.
Read more: How to talk to your clients about refinancing
If you're new to the industry or diversifying into commercial, don't try to be amazing at everything all at once – in your network of peers you will likely see that every broker has an area they are stronger at than others.
This provides a shared knowledge space where you can call on each other's different skill sets for advice around transaction structuring etc rather than needing to know everything about every facet of the industry. Pick a couple of areas that you are passionate about and enjoy learning about, and it will no doubt turn into your strength. The rest you can build on along the way.
Don't be afraid
My last piece of advice for women looking to enter the commercial finance space is don't be afraid of the male-dominance in the industry, rather look at it as a catalyst stand out in a crowd and shine.
I've been in the industry for almost five years now. In that time, I've been the minority in my workplace and attended an abundance of events often being either the only or one of few women in the room.
I always remind myself that there are some incredibly unique and strong attributes that women can bring to the table when working with clients in the commercial space.
Whilst it can be extremely intimidating being in a sea of men, what I have quickly realised is that anyone with a drive to learn can love this job and succeed, regardless of gender.
Isabella Constantinou (Izzy) (pictuired) is the first female winner of MPA's Top Commercial since its launch in 2014. Constantinou is the associate director of sales at Simplicity Loans & Advisory