Creation of 'financial hub' is possible, says NFBD founder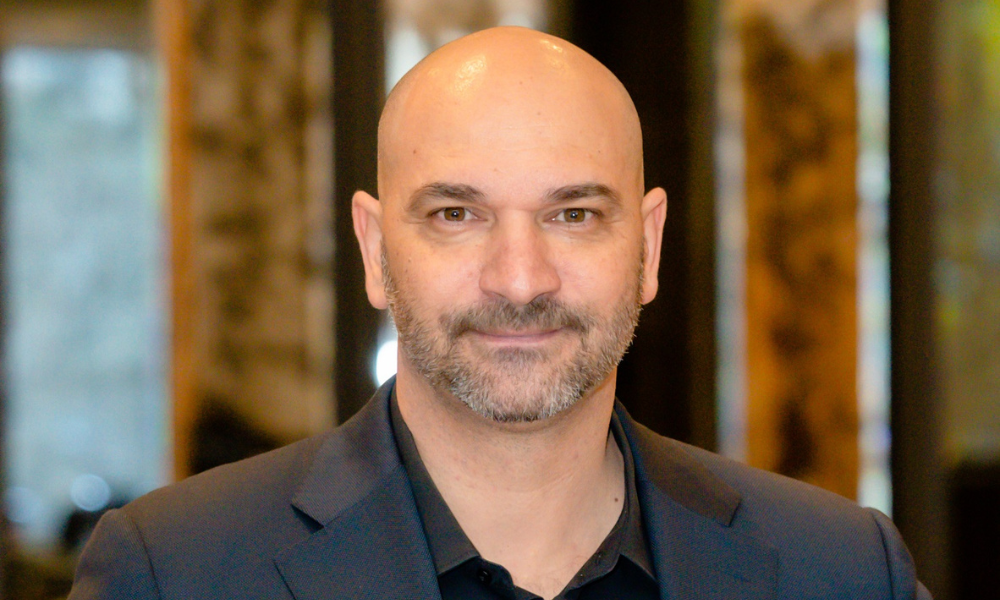 The role of a finance broker has become more important than ever, indicating market share will continue to grow, the head of third-party relationships at Marketplace Finance says.
With borrowers increasingly using brokers to help them make informed decisions, the industry has the opportunity to provide a true financial hub for consumers, he says.
Dino Pacella (pictured above) is the founder of National Finance Brokers Day and head of third-party relationships at commercial finance platform Marketplace Finance.
As finance brokers already play a critical role in helping consumers navigate the financial landscape and achieve their goals, Pacella said he expected market share to grow over the period ahead.
According to research commissioned by MFAA, brokers facilitated 69.3% of residential home loans over the December 2022 quarter. With brokers capturing almost 70% of the residential market, Pacella said the lever was strongly fixed on brokers as the "channel of choice" for consumers.
"That's why I predict that we will see mortgages hit another high towards the end of 2023, with approximately 75% of all mortgages in Australia to be written by brokers," Pacella said. "Consumers seeking out brokers for commercial loans is likely to increase to around 40% market share."
Talking to MPA about how the role of a broker has evolved over the last two decades, Pacella said the rate of change could be whittled down to five elements: increased competition, product complexity, economic uncertainties, technological advancements and increased regulatory requirements.
The breadth of financial services providers on offer has increased significantly, Pacella said. A myriad of home and business lending options are now offered across mainstream and customer-owned banks, non-bank lenders and other financial institutions.
Acknowledging that financial products often involve complex terms that are difficult for everyday consumers to grasp, Pacella said that finding the right lending solution was now akin to finding a movie to watch on a Friday night.
Twenty years ago, viewers could choose between a small selection of television channels. Available options now include a range of television channels, streaming services such as Netflix, Disney and Amazon, and online platforms such as YouTube.
Finance brokers help clients navigate these uncertainties by providing advice and support, he said.
"[They] can also help clients manage their finances more effectively and avoid costly mistakes," Pacella said.
Economic uncertainties, such as political unrest and global inflation pressures, have culminated in a rising cost of living and rising interest rates, making it more challenging for consumers to borrow money and access other financial products.
While technology has revolutionised the financial services industry, the rate of change has resulted in an explosion of options, which are becoming harder for consumers to navigate.
"Finance brokers can help clients navigate this complex and flooded landscape of credit facilities and find the best products to suit their needs," Pacella said.
With regulation such as Best Interests Duty playing an increasing role, finance brokers provide options to suit their clients' circumstances and ensure they are compliant, he said.
With the spotlight firmly on brokers, Pacella said there is an opportunity for the industry to collectively provide a true "financial hub" for consumers.
"To allow this to happen, brokers need to keep abreast of the latest industry trends, regulations, products, lenders and technologies, whilst acquiring new skills that will enhance their job performance and add value to their clients," Pacella said.
To achieve this calibre of expertise, he suggests brokers look for opportunities to upskill and partner with experts in other areas. New and emerging brokers could look for mentoring opportunities and focus on building relationships with their aggregators and lender BDM.
Seek out opportunities to upskill
Brokers who demonstrate strong knowledge, who can use technology to remove friction for clients and their business and are committed to learning, are likely to capture greater share from a diverse range of clients, Pacella said.
Practical, on-the-job training tools from the range of sources are often the most effective, he said.
"Reach out to your colleagues, aggregator BDMs and industry associations [and] use their expertise and resources to look through your business to identify areas that require upskilling," Pacella said.
Rather than limit themselves to their aggregator's CRM system, Pacella suggests brokers tap into add-on services available through their tech platform. He also suggests brokers look for opportunities to partner with experts in other areas, who are able to help them grow their business.
Build relationships
As the broking industry is built on relationships, Pacella said it was important for new and emerging brokers to take the time to establish and build connections with lenders and aggregators.
"Broking is a relationship business, and not just with the consumer. You need your lender's products and services to run your business, so take the time to build strong relationships with your lender BDMs," Pacella said. "They know their products, policies and offerings inside out, and they are the ones who'll be able to help out when a deal requires some finer attention."
Similarly, Pacella suggests reaching out to their aggregators, who can provide learning and networking opportunities through events and training and may be able to assist with marketing. Subscribing to industry publications is also useful, he said.
He also suggests brokers attend industry events to network with peers and seek out webinars and podcasts to grow their knowledge. Finding an experienced mentor within the industry who can offer guidance and advice and share their knowledge may also be helpful.
Pacella said that robust and meaningful relationships were key to helping brokers succeed.
"The more knowledge you have, the greater the opportunity for diversification and the deeper the conversations with your peers and clients," Pacella said.