Business is booming, and this non-bank is very confident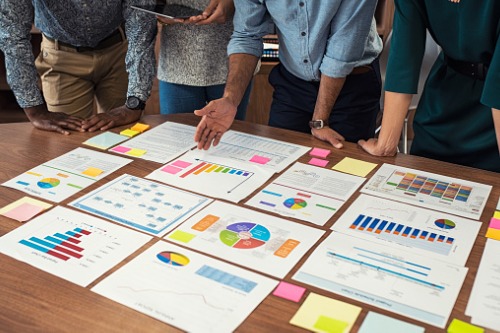 La Trobe Financial says it has the capital and resources to double its loan book. The Blackstone-backed non-bank also says it is on track to have $25 billion in assets under management by 2025.
La Trobe made the pitch in a confidential dossier sent to private equity groups, credit funds, asset managers and other potential buyers, according to a report by The Australian Financial Review.
According to the dossier, which runs more than a dozen pages, La Trobe expects $710 million in gross revenue, $177 million EBITDA and $120 million in net profit after tax in the 2021 financial year. The non-bank also projected $12.49 billion in assets under management at the upcoming balance date.
La Trobe said those numbers could rise to $849 million in revenue, $215 million EBITDA and $145 million in net profit after tax in the 2022 financial year, and it could have $15.45 billion in assets under management.
La Trobe said it had an $11 billion mortgage book at the end of February. That makes it the third largest non-bank lender, behind Firstmac ($12.7 billion) and Resimac ($12.5 billion), and beating out Pepper and Liberty, according to AFR.
La Trobe said it had a 2.7% net interest margin – the highest of the top five industry players – and it was also number one for three-year average return on equity (37%) and cost-to-income ratio (34%).
Read more: Another non-bank looks at $2 billion-plus listing – or an investor/buyer
La Trobe was third in absolute FY20 profit behind Liberty ($130 million) and Pepper ($110 million), according to the dossier.
The dossier split La Trobe's business into "growth engines" – its asset management arm, with $5.5 billion in assets on behalf of more than 50,000 investors; and a real estate credit finance business, which funds La Trobe's loan book through bank warehouses and RMBS issues.
La Trobe Financial makes loans to customers not traditionally targeted by the big banks. It had $11.9 million in mortgages on its books at the end of March, AFR reported. Its book is split by super-prime (15%), prime (25%), near prime (48%) and specialist credit (12%).
According to the dossier, La Trobe's assets under management have seen significant growth in recent years. At the end of FY 2016, it had $2.8 billion on its books. That number was $11.9 billion at the end of March. Blackstone bought an 80% stake in the non-bank in 2017, according to AFR.
La Trobe said the average gross yield on its loan book was 5.7%, and 95% of the book was at a floating or lenders' variable rate.
La Trobe predicted it could double its assets under management to $25 billion by FY25, AFR reported. That prediction was based on the business's current growth rate and potential new products for underserved groups, such as build-to-rent loans, green mortgages and Islamic financing.

Ryan Smith
is currently an executive editor at Key Media, where he started as a journalist in 2013. He has since he worked his way up to managing editor and is now an executive editor. He edits content for several B2B publications across the U.S., Canada, Australia, and New Zealand. He also writes feature content for trade publications for the insurance and mortgage industries.
LinkedIn
|
Email