Self-employed lending strong, it says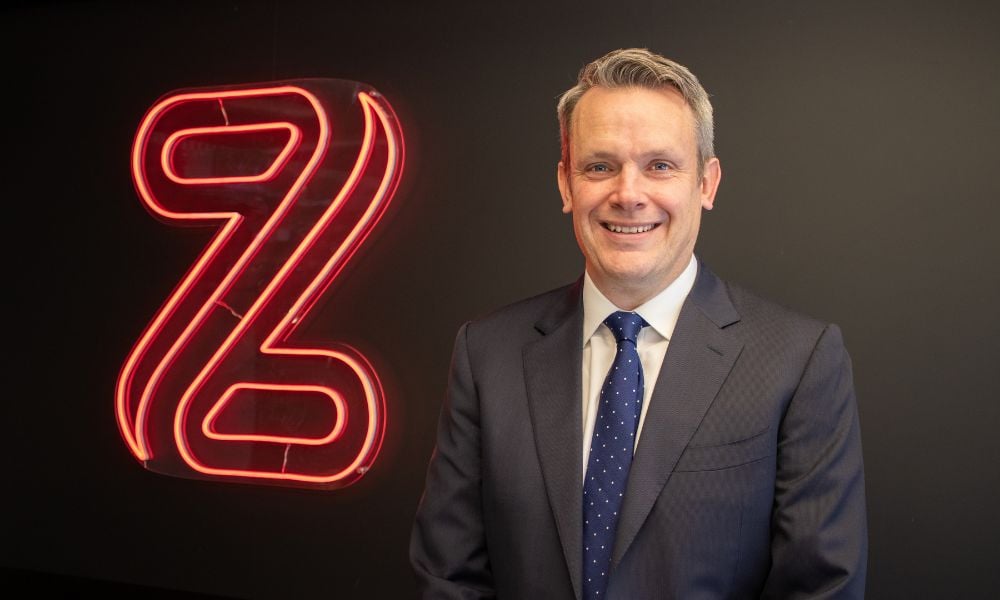 Having recently completed its 15th capital raise, RedZed says it received strong support from investors despite volatility in credit markets.
The deal demonstrated ongoing confidence in its approach to lending to self-employed borrowers, the non-bank said.
RedZed, which specialises in secured lending to self-employed borrowers for residential and commercial purposes, priced a $500m residential mortgage-backed securities (RMBS) transaction, "RedZed Trust Series 2022-3" on November 11.
It marked the lender's third transaction for 2022 and its 15th debt capital markets issuance, taking total issuance to $5.7bn.
RedZed chief financial officer Chris Wilson (pictured above) said despite the challenging and volatile credit markets environment, its latest RMBS received firm support across all tranches of the transaction.
Read next: Lending a helping hand to small businesses
"[This] signifies a strong commitment to our securitization program and confidence in RedZed's experience in lending to the self-employed borrower segment," Wilson said.
Confirming that RBMS securitisation forms around 50% of RedZed's funding portfolio, Wilson said funding was also derived from shorter term financing with a range of financiers including major banks.
Acknowledging the current market made RMBS deals more challenging to execute, Wilson said RedZed was very happy to receive a good level of support from investors.
"The support that we've got has really shown that the RedZed name that's been built up over those 15 transactions is now very established in the market, and therefore gains support from the investor base," Wilson said.
Responding to questions about the RMBS, Wilson told MPA that over the past few months, loan originations and flow continued to be strong. This created a need to return to capital markets to raise further funds.
RedZed consistently plans three market transactions each year, he said. The November RMBS issue was its third transaction, providing ongoing liquidity through the Christmas period.
"It's important to keep regular issuance going … we've got an investor base and it's important to keep that presence in the market," Wilson said.
In response to investors' response to RMBS amid rising interest rates and the opportunity for higher returns, Wilson said margins on RBMS funding had widened, meaning there was some volatility around executing these transactions.
Referring to recent turmoil in the UK pension fund industry, which preceded a bulk sell-off of $645m in Australian asset-backed securities by offshore investors, Wilson acknowledged that investors had been able to "pick up more paper" in the secondary markets.
Read next: Does Aussie mortgage bond sell-off spell trouble?
For RedZed, receiving the support of key, long-term investors was key, and Wilson said this was evident in the November transaction.
"It showed faith in our program, faith in RedZed and in our strategy for lending to the self-employed," Wilson said.
Although margins are being squeezed industry-wide, Wilson said this did not impact the timing or size of the November RMBS transaction.
"The size of the deal is often dictated to by investor demand and what's out there … we planned half a billion dollars and that's what we executed," Wilson said.
Amid rising interest rate rises, different investors are entering the market, who are seeking different yields or returns, he said.
Discussing trends in self-employed lending, Wilson said coming out of COVID-19, RedZed borrowers were very resilient.
"They've come out of that looking to future-proof and invest in their businesses, and therefore, we've still seen strong demand in that segment," he said.
Despite interest rate rises from May to November, RedZed had not seen an increase in distress levels from self-employed borrowers.
"They've built up a strong position (savings and cash reserves) in their businesses during the pandemic, and they've come out of that in a pretty healthy position to withstand some of these interest rate rises, and changes in the market," Wilson said.
Big four banks CBA, NAB and Westpac acted as joint lead managers on RedZed's RMBS transaction, which is due to settle on November 21.