Brokers and specialist lenders play a crucial role, says Liberty national sales manager Sof Tsialtas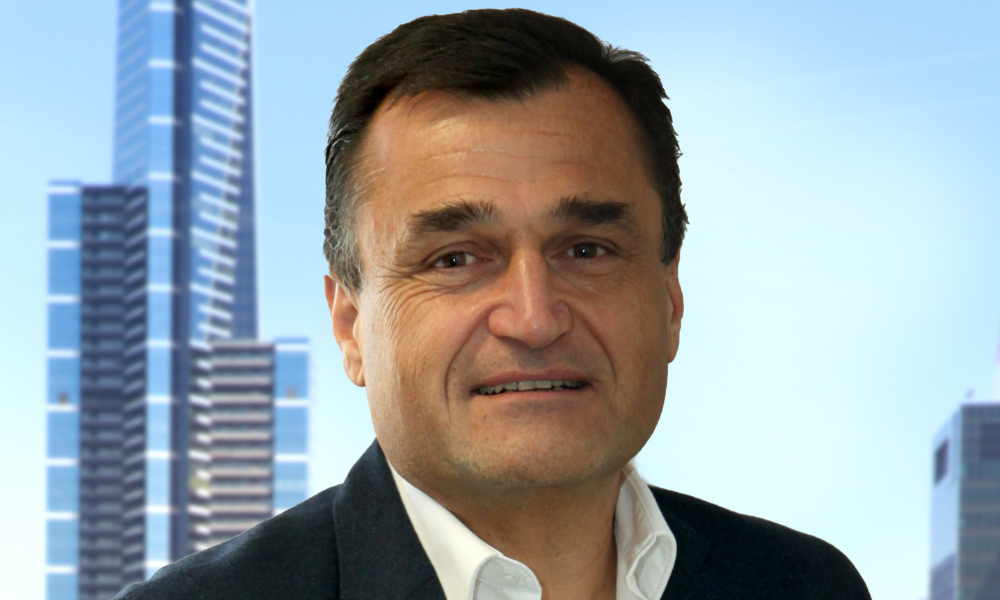 In an environment where all SMEs are facing great uncertainty, the roles of brokers and specialist lenders have never been more crucial. Liberty national sales manager Sof Tsialtas spoke with MPA about the challenges that SME and self-employed borrowers have been facing as well as the enhancements that Liberty has made to its low-doc offering.
MPA: You were appointed to the newly created role of national sales manager in October last year to further support the broker channel to help more customers get financial. What are some of your proudest accomplishments so far?
Sof Tsialtas: I am incredibly proud to be leading the Liberty BDM team who have remained connected with our business partners during a difficult period for Australians. Our team continues to deliver personalised support with a focus on helping more people get financial.
The last 18 months have seen us all navigate through unprecedented times – but has highlighted that together, we can overcome and grow from these challenges. To do this, our team had to reflect, self-assess and be honest about how we can be better each day than we were the day before. Doing this enables us to have deeper and more relevant conversations that assist our broker partners to diversify and build stronger businesses.

MPA: What challenges are SME and self-employed borrowers facing right now?
Sof Tsialtas: All SMEs are facing great uncertainty. Open one day and closed the next, they constantly need to pivot their operations. With the opportunity to access funds, small businesses can rebuild, grow, and move into new markets. But these borrowers need the assistance of brokers and specialist lenders who can offer easier processes and access to more relevant products.
At Liberty, we understand the hurdles that businesses face when trying to navigate the borrowing process. Assessing each borrower on a case-by-case basis means we can tailor a solution to suit the scenario and we work closely with business partners to ensure we consider the full picture. We offer a broad range of products suited to those traditionally underserved, including low-doc loan options.

MPA: How can brokers help these clients?
Sof Tsialtas: The demand for finance is as strong as ever and the role of the broker has never been more crucial. Business owners often wear multiple hats and simply don't have the time to thoroughly explore their options or keep up with changes in the lending landscape. Brokers can help these customers by remaining up to date with the ever-changing lending environment.
Brokers have an ability to access a broad product range to provide right-sized solutions to the SME. Armed with the relevant knowledge, a broker can provide various options that might be far more suitable to help grow or sustain the customer's business.

MPA: What should brokers keep in mind when organising refinances and debt consolidation for SME and self-employed clients?
Sof Tsialtas: The role of the broker is not just to secure finance – but to find a suitable solution that fits the circumstances of each customer. Brokers need an understanding of medium to long-term needs, especially when organising refinances and debt consolidation for SME and self-employed customers. They also have an important role to play in helping lenders understand the funding purpose. Providing a lender with the full story and packaging information significantly benefits the SME, especially when standard documentation is not available.
Recognising the growing challenges SME clients face when applying for finance, Liberty recently enhanced our low-doc product offering. This product now has fewer documentary requirements, making it easier for brokers to provide solutions for an even broader range of scenarios.

MPA: As small business owners, how can brokers protect their own livelihoods during such uncertain times?
Sof Tsialtas: The market has changed considerably in the last 18 months with the uptake of new technology and adaptations in response to the pandemic. But with various lenders and BDM forces ready to provide training and support services, brokers don't have to go it alone. Brokers can protect their livelihoods during this time of uncertainty by seeking the support of BDMs to reflect on their current businesses and diversify their product knowledge to create relevance for a much broader market.
With one of the largest BDM teams and direct access to our operational teams, there is always someone available at Liberty to lend a hand. We've also taken steps to broaden our solutions to help borrowers in a variety of different circumstances. Last year, we adapted to changing customer needs by launching our Business Care program to further support small businesses. By continuing to add to an already strong suite of solutions, we help our broker business partners support more customers to get financial.