Lenders eyeing up wealthy foreigners currently locked out of the banks and developing new processes to combat fraud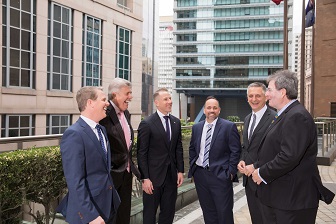 Lenders eyeing up wealthy foreigners currently locked out of the banks and developing new processes to combat fraud

Non-resident lending could be set for a return as non-bank lenders become increasingly interested in the sector.

According to La Trobe Financial's vice president Cory Bannister, "non-resident is a great example of a product that suits non-banks generally." Speaking at MPA's Non-Banks Roundtable last week, Bannister said that the low LVRs, low arrears and high net-worth associated with non-resident borrowers made them similar to prime clients.

The banks largely pulled out of non-bank lending in early 2016, citing fears of fraud. However, Bannister believes non-banks can operate safely: "we believe it requires manual assessment and that's the single characteristic which meant the banks had to step out of that space."

La Trobe, who have lent to non-residents on and off over the past year, have an international desk with bilingual staff which help 'weed out' fraudulent cases.

Growing niche in expat lending

Two other lenders at the panel were already lending to Australian expats: Better Mortgage Management and Homeloans Ltd.

Expats often struggle to find finance at the banks because they earn income abroad and in foreign currencies. BMM's managing director Murray Cowan told the panel that "I think the expat sector may have been unfairly characterised as the same as non-residents and that might have created a bit of an opportunity for us there."

Aaron Milburn, director of sales and distribution at Pepper Money, said that although Pepper doesn't currently lend to non-residents "I wouldn't discount it for the future." He noted that Pepper's international spread helped provide the infrastructure to do so.

Can non-banks handle non-residents?

Non-banks at the panel were concerned however that a return to non-resident lending could lead to a surge in business.

In fact, it could cause volumes to triple 'overnight', suggested Homeloans and RESIMAC general manager of third party distribution Daniel Carde. The panel broadly agreed that such a surge would be difficult to deal with. "No business is set up for triple volumes," argued Liberty's national sales manager John Mohnacheff "we can probably handle 5-10% variability".

A note of caution was sounded by FirstMac founder Kim Cannon. "The RBA wants to stop [non-residents buying property]; they don't want to cure it," he told the panel. He warned that surge in non-residents getting financed by non-banks would be "treading on dangerous ground" with regulators.

Watch the full non-banks roundtable, covering APRA, property investors, turnaround times and more, by clicking here.