Reactions pour in after Labor victory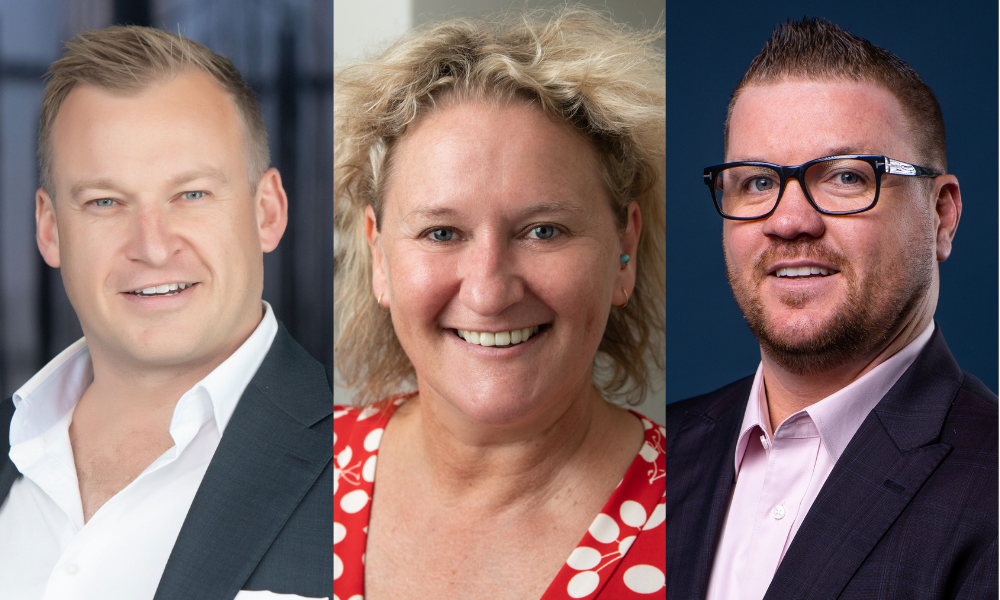 Financial services industry leaders are backing the incoming Labor government, as Anthony Albanese is sworn in as Australia's 31st Prime Minister.
The 2022 federal election, held on Saturday, resulted in Scott Morrison stepping down as Prime Minister after three years and 270 days, and resign as Liberal Party leader. At the time of writing, Labor has 32.8% of the primary vote, with 72 seats. The party needs 76 seats to win majority and is confident of its ability to govern in its own right.
Set to win government for the first time in nine years, Labor's victory will mark the fourth time since World War II that the ALP has won power.
Albanese has pledged a 5.1% increase in the minimum wage, cheaper childcare, strengthened Medicare and a renewed focus on climate change. He said he wanted to bring Australians together and "promote unity and optimism," rather than "fear and division".
Specialist Finance Group (SFG) aggregation manager Blake Buchanan (pictured above left) said as a growing number of Australians had become disenfranchised with the state of politics, and with the Coalition and the ALP, he was "totally unsurprised" at Labor's victory.
Both major parties had significant swings against them, with teal independents and minor political parties winning more shares of the vote than in the past.
"This should send a message to both parties and the powerbrokers within that change is necessary," Buchanan said.
Leading up to the election, both parties ran a narrowly targeted campaign in which they admonished the other side for their failures, he said. After six weeks of blunders, the "choose us because you don't want them" argument wore thin with many constituents.
Read more: Why Labor's help to buy housing scheme needs work
Unlike in 2019, when a high number of finance brokers and their families voted for the Coalition for "their own survival", Buchanan said 2022 was the first election that would not result in a "win" or "lose" outcome.
On Saturday, Australians, including the mortgage broking industry, could "vote with their conscience," and not for a team they felt obliged to vote for, Buchanan said.
Faced with unprecedented economic and social challenges, Buchanan does not expect leading the country to be an easy road ahead.
"I hope both major parties take the next three years to rebuild the way they represent and communicate with their constituents and do it more collaboratively with the stakeholders," Buchanan said.
Among the proposed policies aimed at tackling housing affordability is Labor's Help to Buy scheme.
With the property market already overcooked, Buchanan questioned the timing of more schemes that help to keep prices at an artificially elevated level.
"Whilst I disagree with the Labor shared equity scheme in its current format, a co-ownership scheme could have some merit assisting the government bottom line, purchasers, investors, and support better regional sprawl and assistance in these important areas," Buchanan said.
Labor's regional home assistance schemes, and investment into regional infrastructure were a step in the right direction but required more detail, he said.
Buchanan said with annual inflation at 5.1% and expected to rise further, the government needed to address the cost of living.
"I am worried that not enough is being done about our current and forecast cost of living pressures that if unaddressed will see us closely follow the US into what looks to be an unavoidable recession," Buchanan said.
"When you think about the costs of simply eating and getting to and from work primarily skyrocketing due to international matters, the combination of that and interest rates moving up simultaneously doesn't make a lot of sense to a lot of people."
Extending his best wishes to Albanese, Buchanan hopes Labor will be as consultative with the industry as the Coalition has been.
Read more: Could inflation tip the economy into 'stagflation'?
Graeme Holm (pictured above right), the director of Sydney brokerage Infinity Group Australia, said increased demand from Labor's proposed Help to Buy scheme could have an upward effect on house prices.
"In summary I don't feel professionally this will help housing affordability but rather inflate house prices across both new and existing [properties]," Holm said.
"Although only being 10,000 places, the scheme will encourage purchasers to spend more, having a smaller debt to manage."
Holm said further details of the policy, expected to be released by the Labor government, would be critical to ensuring families taking up the scheme were not disadvantaged.
"The specific details of this policy will be critical to ensure this doesn't simply create 10,000 families who experience the instant gratification of home ownership but struggle to ever afford to own the entire property or spend too much on the property," Holm said.
Available to up to 10,000 Australians per year, the government will contribute up to 40% of the purchase price of a new home (up to 30% for an existing home) under the Help to Buy scheme. It is subject to income caps ($90,000 per year for individuals, $120,000 for couples), property price caps, and a minimum 2% deposit from the home buyer.
The scheme is aimed at reducing the time to save a deposit, lower mortgage repayments and ease the strain on household budgets. The government will own a percentage share, recouped along with a share of the capital gain, upon the home's sale.
Property Investment Professionals of Australia (PIPA) chair Nicola McDougall (pictured) said as national supply of rentals is at "record lows," addressing the current rental crisis should be among the priorities of the new government.
Investment lending restrictions and "political posturing" on negative gearing during the last election campaign caused investors to pull back from the market. McDougall feared rising interest rates and softening market conditions would cause investors to retreat from the market once again, which would "further exacerbate" the financial pain experienced by tenants.
"Investor activity only returned to historical averages in March this year, which means they have not been significantly adding to rental supply for the best part of five years," McDougall said.
According to SQM Research, the national vacancy rate hit 1.1% in April, with around 40,000 vacant rental properties around the nation. By comparison, in May 2019, the vacancy rate was 2.2%, with around 75,000 vacant properties, showing 35,000 fewer vacant rentals now, compared to three years' ago.
Labor's Help to Buy scheme is a potential way for some low-to-middle income earners to buy homes. But McDougall had concerns about how homeowners taking up the scheme would move up the property ladder.
"I am concerned about a homeowner being able to upgrade to a bigger home in the future, since they will be required to pay back the government's initial equity stake, plus capital gain, if using the Help To Buy program. Their first home might in fact be their last," McDougall said.
Labor's pledge to build 30,000 new social and affordability housing properties over the next five years (6,000 per year) was a "drop in the ocean" compared to what would be required to house Australia's current and future population, she said.
"A system needs to be developed to encourage the private and public sectors to work collaboratively together to increase rental supply and to improve rental affordability for tenants," McDougall said.