MFAA discusses growth trends with major bank economist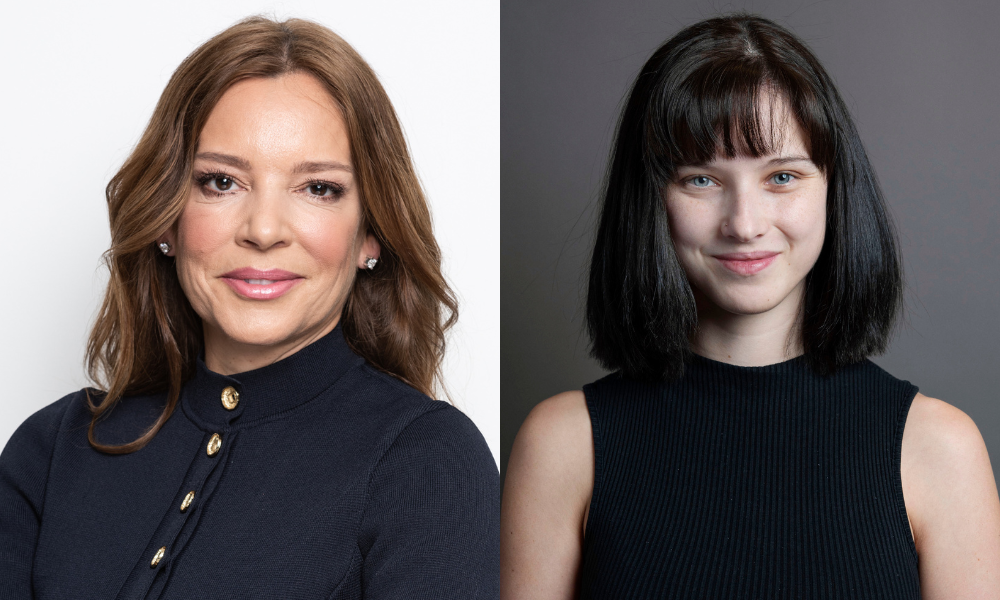 Heading into 2023, brokers and clients can expect economic growth to slow as people spend less due to rising interest rates, says two financial services industry leaders.
MFAA CEO Anja Pannek (pictured above left) and ANZ senior economist Adelaide Timbrell (pictured above right), took part in a live webinar for MFAA members, titled "Riding the fixed rate wave - preparing your customers for 2023" which discussed opportunities and challenges ahead for brokers and their clients.
Hosted by MFAA head of policy and legal Naveen Ahluwalia, the webinar focused on the outlook for 2023, the impact of interest rate rises and the rising cost of living on variable and fixed rate mortgages, and what brokers need to do now to support their clients.
The discussion on Tuesday afternoon coincided with the Reserve Bank's decision to lift the official cash rate 25 basis points to 3.10%, the highest level it has been for 10 years.
Timbrell said in addition to slower economic growth affecting spending and businesses, more borrowers were likely to experience mortgage stress. A greater portion of income would be put into mortgages, with less money flowing through the economy.
Heading into 2023, Pannek's key message for MFAA broker members was to do what they do best and to stay close to their customers.
Looking ahead, Timbrell said Australians could expect economic growth to slow as spending slows.
More people would be in mortgage stress or put more into their mortgages and less into the economy. But Timbrell also said ANZ expected the unemployment rate to stay low this year, and also in 2023.
"2023 is really a transition year from the volatile, crazy 2022 to a pretty slow, sluggish 2024, and a nice equilibrium in 2025," Timbrell said.
Due to continuing geo-political tensions, international trade would be more about who Australia was friends with, rather than the cheapest way of doing things, she said.
"That's why we think inflation will be higher than normal through 2023, just as it has been through this year," Timbrell said.
Heading into 2023, inflationary pressures were expected to ease, however Timbrell said ANZ still expected inflation to be higher than normal.
"We think [inflation] will get to its highest point around the end of this year, and be slowly getting better through 2023, but still really high."
Discussing the current economic environment, Timbrell said borrowers had the "worst of both worlds" – high interest rates coinciding with high inflation.
This was likely to cause mortgage stress and further declines in the housing market, she said.
Timbrell said she expected the housing market to fall by another 10% through 2023.
Summing up the period ahead, Timbrell said brokers and clients could expect to see the slowdown in the economy to continue. Housing would remain down, and unemployment was expected to stay low. Wages would increase but were unlikely to keep up with the cost of living, she said.
Pannek said the impending fixed rate wave (commonly referred to as the "fixed rate cliff") provided an opportunity for brokers in Australia to show their value.
Read next: When will the bulk of fixed rate rollovers occur?
Her key message for MFAA broker members supporting their clients was to do what brokers do best: to stay close to their customers.
"I know that you're all doing this right now: helping your customers navigate the complex lending market, and this transition from fixed to variable mortgages," Pannek said.
Discussing how brokers could help their clients rolling off fixed rate mortgages, Pannek shared the following key points:
Reach out to customers in advance
Help clients understand the true costs of switching
Understand the roll off rates when a client's fixed rate loan expires
See if there is an opportunity to talk to a client's incumbent lender
Highlight to clients the turnaround times for loans to be discharged
Encourage clients to reach out as early as possible for help (where required)
Pannek suggested brokers continue to reach out to customers with fixed rate mortgages in advance and assess the impact on their household budgets. Best Interests Duty remained a key differentiator for brokers, and helped to drive competition in the market, she said.
She acknowledged that in the current competitive lending market, some borrowers were tempted to switch lenders, because of a headline rate, or a cashback deal. As there could be a myriad of fees and charges in setting up a new loan, Pannek said it was important that brokers helped clients understand the cost of switching.
Brokers also had the opportunity to make clients aware that they can negotiate with the client's current lender, she said.
"The role you can play in assisting them wherever possible in negotiating a competitive rate which can be done before they roll off in advance," Pannek said.
Pannek also acknowledged that lenders had different discharge timeframes. It was important to make clients aware of what they could expect if they chose to go to a new lender, and to manage their expectation, she said.
"Where there's a quick turnaround time, it's a really important factor in how our members are working with their clients," Pannek said.
She said in situations where a client experienced a significant change in circumstances or was at risk of financial hardship, brokers could play a critical role in advising them of their options.
"Encourage your clients to reach out as early as possible for help," Pannek said.
Speaking about her observations three months into the role, Pannek said she took the helm at the MFAA knowing the industry was in fantastic shape.
Read next: MFAA champions equal opportunities for women
Having met with MFAA members to better understand their challenges, Pannek said what stood out was that they were on the "front foot" in navigating clients' needs, around changes in the economy.
"I am so incredibly impressed with how I'm seeing our members respond in terms of supporting their clients," Pannek said.
Speaking about the trust and confidence borrowers put into brokers, Pannek referred to the latest figures released by the MFAA, showing 71.7% of mortgage lending in Australia was facilitated by mortgage brokers over the September 2022 quarter.
This was the first time broker market share had exceeded 70%, she said.