Impact could make mortgage lenders hesitate to lend in some areas, expert warns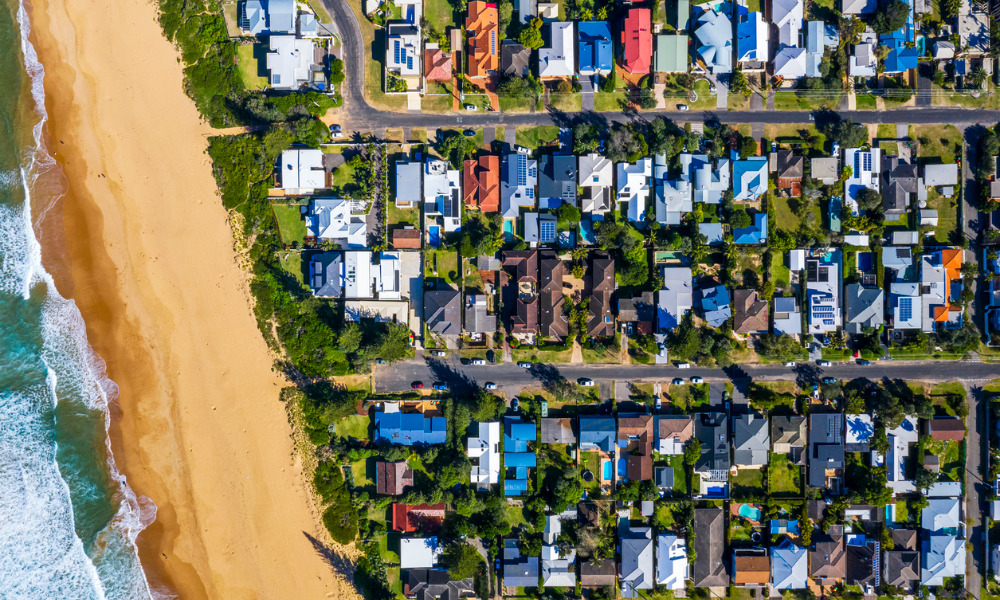 Property prices in some coastal hotspots have soared during the pandemic as urbanites fled the city for the seaside. But coastal properties at high risk from the impacts of climate change could start to lose value as soon as 18 months from now, an expert says.
Beach towns deal with risks such as coastal erosion, coastal inundation, flooding and bushfires – risks that could come under the scrutiny of mortgage lenders and insurers, according to a report by The Sydney Morning Herald. In fact, Climate Valuation chief executive Karl Mallon told the publication that major banks are already being asked by the banking regulator to assess risks to their business from climate change – such as loans to properties at risk from flooding.
"At the moment, it's just 'assess it' – but in the near future they're going to be asked, 'What are you doing about this?'" Mallon told the Herald. "And that's going to make them very hesitant to keep providing mortgages in high-risk areas. What we're saying to homebuyers is they need to think about whether they will continue to be able to get insurance or be able to sell their house in a few years if they're in a high-risk zone, because we think that's going to get very hard, very quickly."
Asked if that risk could impact property prices, Mallon said, "For sure, absolutely, I think within 18 months. There are a lot of people who are still prepared to – they think they're prepared to put up with these changes in order to get lifestyle, but when these impacts happen they change their mind."
Mallon said that while most properties would be fine, specific properties and communities would be impacted – making now a good time to plan for the long term.
Current climate-change analysis allows for property-specific risks allowing a bank assessing a mortgage application to find out, for example, whether a house is on the side of the street that floods or the side that doesn't, the Herald reported. Mallon told the publication that he issues hundreds of reports per week to homebuyers who are checking on property risk, and said it was naive for sellers to think those looking at their property won't be doing the same.
Read next: First-home buyers could face tough 2022
A new homebuyer in a coastal area will also experience 30 years of sea-level rise by the time they pay out their mortgage, Mallon added.
"People in coastal areas need to be thinking quite long-term in terms of the future value of their property," he said.