How brokers can leverage the opportunities of the current environment to drive more business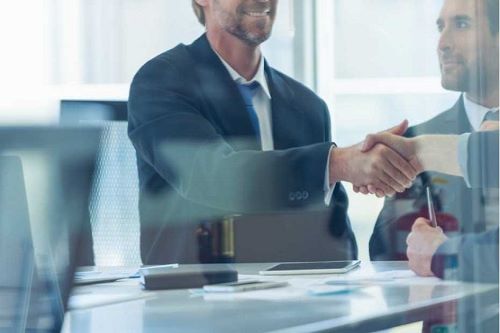 With the cash rate down and banks engaged in a fixed rate war, the opportunities for brokers to drive more business during the post-pandemic recovery are immense. The 11th edition of the MFAA Industry Intelligence Service Report (IIS) released last week showed that from April to September last year, the average value of home loans settled per broker grew by $500,000 and the total value of home loans settled grew by 24.5% compared with the same period in 2019.
But just how should brokers leverage this wealth of potential as the country navigates the current COVID recovery? According to Shore Financial CEO Theo Chambers, the answer lies in education.
"Sales tactics have been abused and overdone in countless industries and Australians don't like be sold to," he told MPA. "They appreciate learning new things from trusted businesses - the opportunity is to make yourself that trusted business."
It's an opportunity with huge potential, he said - the current market providing fertile ground for brokers to work with.
"The market itself has so much opportunity," he said. "The media are promoting borrowers to review their finance and consider refinancing and the government has given the banks the cheapest funding in the history of Australia. First home buyer incentives are also at record highs and owning a property has never looked more attractive."
While rising house prices may pose a growing challenge for homebuyers, the cost of rent remains higher than the cost of interest to purchase the same property in many markets, even for borrowers taking out a 95% lend or 100% plus costs guarantor loan, he said.
Read more: CBA makes surprise move in fixed rate war
"I think brokers just need to help educate consumers that home ownership is achievable, they just need to guide them through the steps of getting there," he said. "Educating consumers for free rather than selling them something like a cheap product is the best way to build relationships."
It's not just client education that can unlock the opportunities of the current market. Broker education is an essential element for leveraging the current boom in lending. In fact, having a coach or mentor can often be the difference between a broker thriving or diving.
Read more: Young Gun on having a good mentor
According to Top 100 broker Mario Borg, while business is plentiful for mortgage brokers at the moment, attracting the right kinds of customers is the key to success. He recommends brokers have a point of difference to help them stand out from the crowd.
"Attracting your target clients is smart business," he told MPA. "More business is not necessarily a better outcome, the right type of business, or customers, is."
He said having a mentor or coach with a depth of experience was paramount and an essential ingredient in a broker's "dream team" of support – which should also include a good aggregator.