News comes as CBA targets NAB lending stronghold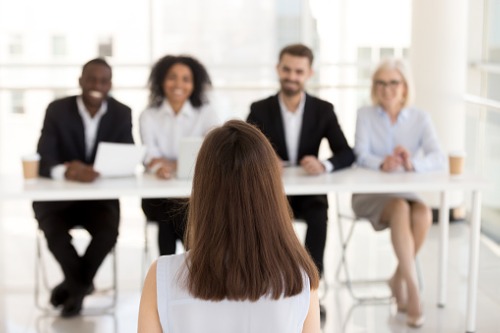 Judo Bank will continue raiding major banks for talent as it increases the pace of SME lending despite the economic uncertainties surrounding COVID-19.
Judo only started lending in April 2018. Half of its loans have been made in a post-COVID-19 environment, according to a report by The Australian Financial Review. Still, the bank will soon surpass $3 billion in loans and has almost doubled its book since the onset of the pandemic. Judo said it has been inundated with applications from big-bank customers, who are frustrated that they can't access enough capital.
Joseph Healy, co-chief executive of Judo Bank, told AFR that the current environment was creating challenges for fintechs and banks that relied on automated assessment models that can no longer be based on historical data. He also said that the major banks' reliance on credit models built around taking property security prevents them from giving the proper weight to an assessment of business fundamentals.
Judo's staff has grown to more than 250. The bank only considers hiring the top 10% of performing bankers among the majors. Healy said Judo will seek to increase staff to meet rising demand from frustrated big-four customers.
In the wake of COVID-19, lending decisions will involve "a lot more emphasis on forward projections and a lot less weight on the past," Healy told AFR. "The banks have industrialised their operating model and largely lent money based on property. They might check property values are okay, but there is not a lot of [assessment] on other aspects of the business."
Judo attempts to make lending decisions based largely on the quality of the business owner, and about a third of its loans are not backed with property security. In almost three years, it has still not recorded a bad debt, according to AFR. Healy acknowledged that this can't last forever given the current economic challenges, and problem loans are expected to show up on the books in the next three to six months.
Read more: Experts weigh in on how neobanks can compete with Big Four
"Any portfolio will have sleepers," he said. The end of rental assistance from landlords could have a bigger impact on some SMEs than the expiration of JobKeeper, he added.
Judo's growth plans came as Commonwealth Bank used its half-yearly results to go head to head with National Australia Bank in business banking. Healy said that CBA is more active in the market and is pricing more aggressively.
"CBA have been hiring and aggressively pursuing market share," Healy said at a Wednesday media briefing. However, he questioned whether attempts to give bankers more discretion would be successful at either CBA or NAB, given their size.
"The challenge will be translating at that scale, given the deeply ingrained immune systems and cultures in those organisations that makes that kind of change difficult to pull off and sustain," he said.
This week, Judo released its third SME Banking Insights report, which found the "funding gap" – the difference between what SMEs with between $1 million and $20 million want to borrow and what they actually can borrow – had increased by nearly $5 billion to $94 billion over the past year despite COVID-19 assistance programs. The survey was based on interviews with 1,750 SMEs, three-quarters of which were customers of the major banks.
The report found that trust among SMEs had fallen from 2.4 points to 2.26. One in five customers said they had no interaction with their bank in the past year, 52% said interactions were infrequent, and 62% said they wanted more interaction. Judo is snapping up many of those disaffected customers, Healy told AFR.