This bank boss predicts up to three hikes this year alone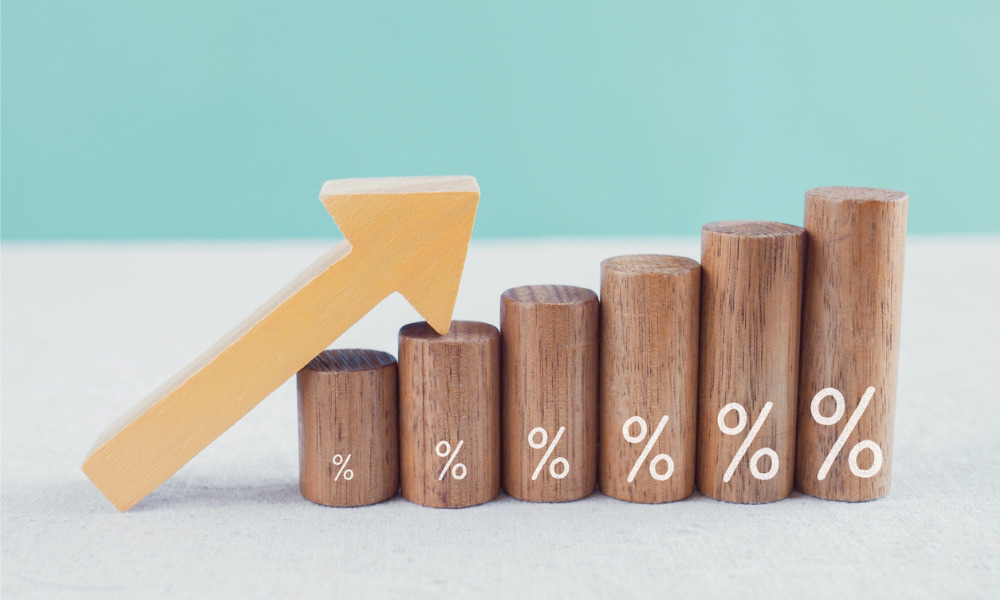 The Reserve Bank will hike rates up to three times before the end of the year, followed by another three hikes in 2023, according to a prediction by Bendigo and Adelaide Bank managing director Marnie Baker.
Baker told The Australian that the housing market could withstand the hikes and property prices would continue to rise, although at a slower pace.
Speaking to the publication after handing in the bank's interim results, Baker said the bank was "very much leveraged to a rising cash rate environment." Bendigo Bank posted a nearly 19% rise in cash profit, and investors pushed its shares more than 4% higher thanks to the better-than-expected results.
"[Rate hikes] are becoming more and more likely as the data that's dropping supports that view, along with the comments that are coming from the Reserve Bank," Baker told The Australian. "From the bank's perspective, we're very much leveraged to a rising interest rate market. I think we're still going to see some increases in property prices, though not as pronounced as what we've seen in the last couple of years. But there's still scope, both in regional and metropolitan areas, for some further increases here."
Over the six months to the end of December, the bank posted cash profit of $260.7 million and above-system residential growth of 1.1 times, The Australian reported. Total income rose 2.9% to $873.4 million.
However, while Bendigo Bank grew slightly above system in the residential space, it was well behind other banks in overall lending growth, rising at 4.3% compared to system growth of 8.3%. Business and agricultural lending were the largest drags, The Australian reported.
Read next: RBA chief again concedes possibility of 2022 rate hike
Baker said the bank's business lending woes were the result of rising competition and "sharp" pricing in the current market.
"We've got some big players now competing on price and competing more broadly across some of the markets that we're in," she said. "And with that kind of pricing we're very mindful and we actually did step out for a bit, because we couldn't match the pricing that was occurring while still maintaining the appropriate risk/return."
The bank warned of lower revenue in the coming months as fierce competition in the mortgage market puts the squeeze on margins. The bank's net interest margin plummeted 14 basis points to 2.09% over the six months to December thanks to pricing pressure on mortgages, customers switching to fixed-rate loans and a higher balance of lower-yielding liquid assets, The Australian reported.
However, rising rates in the first half of 2023 should ease margin pressure, according to Bendigo Bank analyst Travis Crouch.