Want to know what brokers have been reading about in 2013? Nasty bosses, productivity killers and fatal flaws, to name a few.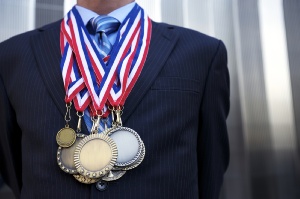 It's that time of the year again - when we all look back and reflect on the highlights of the last 12 months.
In that spirit,
MPA
has compiled a list of its 10 most clicked on stories by mortgage brokers all around Australia.
So without further ado, here are the articles which really struck a chord with our readers.
The personality of your boss can make you either love your job or hate your job. If it's the later, best check out these tips to help you manage through the day. Just make sure the boss isn't looking over your shoulder when you click.
Sixty-five per cent of Australian white collar professionals believe they could be more productive during working hours. So what are the reasons why Aussies are so unproductive? From bullying to social media, all the answers are revealed here.
This non-bank collected top gongs for best credit policy, consumer service, BDM support, product innovation, commission levels, product range and online platforms. Not bad at all, particularly for a first-time winner.
Who needs staff? Many brokers are doing just fine running a brokerage all by themselves. Just ask Patrick Chidambaram who runs his own broking business from home.
Volatility in the economic environment means brokers have been forced to adapt or struggle to survive. Hay Group studied the movement of agile organisations and compiled eight differentiating characteristics which underpin 'organisational agility'. So how agile is your brokerage?
For the third year running,
CBA
took out top spot as MPA's Bank of the Year. In fact, they went as far as finishing first in nine of the categories. But how did Australia's other banks perform?
2013's AMA Australian Broker of the Year
Colin Lamb
reveals how Mortgage Solutions Australia has grown loan volumes by 500% under his guidance as director. Find out how they successfully adapted to the ever-changing mortgage industry.
Do you think mortgage broking has a bad reputation? This broker certainly does. But don't worry, because brokers can set themselves apart from the negative stereotypes. Read on to find out how.
You may not know it, but your star broker might already have one foot out the door. Here are the signs to look out for before it's too late.
Social media has exploded in popularity in recent years, particularly among brokers. But how many of them give a second thought to the risks of posting information online? This article looks at ASIC's role in monitoring advertising and the legal case for proceeding with caution.