Mortgage Choice's decision to prioritise shareholders over hard-working franchisees will be long remembered by the broker market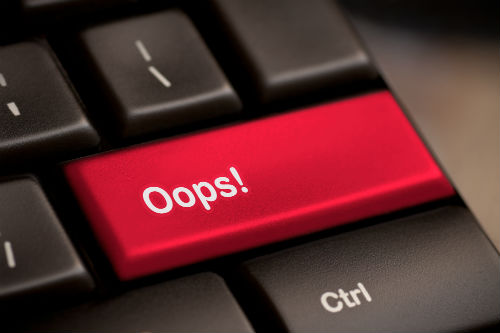 Mortgage Choice's decision to prioritise shareholders over hard-working franchisees will be long remembered by the broker market
"The best decision of my life."
That's what one ex-Mortgage Choice franchise owner called his decision to leave the broking network after just two years, taking no clients, income or proceeds of a business sale with him. Aaron Christie- David, managing director of Atelier Wealth, shared publicly on LinkedIn in June that he felt he had walked away at the right time from a "flawed franchise model", despite the network trying hard to keep him.
"We make our own decisions, and I feel sorry for the franchisees who are effectively chained to their business that they cannot sell or get out of," he wrote. "Two years on we have a business, Atelier Wealth, that we're proud to run ourselves and we give great quality mortgage broking advice to our clients."
Broking bad?
Christie-David's story is good news for one broker but another bad-news story for besieged Mortgage Choice. In early June, a joint investigation by Fairfax Media and ABC's 7:30 uncovered widespread discontent festering behind the household brand name. Unearthing confidential internal documents, it revealed that at least 173 franchisees had come together to threaten the formation of a $200,000 legal fund should their demands for a fairer arrangement for franchise owners not be met.
Their main complaint? A remuneration model – brought in during the GFC and never changed since then – that they argue strips 'low performers' who settle under $1.5m in loans per month of most of their trail earnings, leaving them with little to stay afloat.
"The wellbeing of our franchisees is our number one concern. We provide any business owner experiencing hardship with personalised support" - Susan Mitchell, Mortgage Choice

With franchisees under pressure to meet this sales benchmark, the model was causing ripple effects throughout the network, the report claimed, from brokers abandoning the network to deeply personal tales of selling family homes, physical illness, mental health problems, divorce, and even suicide risk.
Fighting the fire
Mortgage Choice has been hit hard by the crisis. It sustained a 23% share-price plunge on 5 June after the internal ructions became public. Its share price languished further, closing at $1.26 on 25 June, down from a 2018 high of $2.54 in February and $1.89 before the crisis hit.
It has been left to CEO Susan Mitchell to respond. Mitchell, who only assumed the role as CEO after the abrupt departure of John Flavell in April, has confirmed the business is consulting franchisees to find a model that increases "franchisee remuneration and reduce[s] franchisee income volatility". In what is likely to be a win for brokers who don't meet existing sales benchmarks, the model – which the business says will be the result of sifting through 30 possible structures – is due to be decided on by July and rolled out to the network as soon as August.
Mortgage Choice has also refuted claims that it does not support brokers. In a statement, the company said it had policies to support franchisees that required additional support, including personalised assistance to franchisees with financial difficulties or health issues, or who had suffered changes in family circumstances. Likewise, it has sought to quickly mute allegations of fraud risk.
Time to choose
Mortgage Choice has long put itself forward as an example of best practice mortgage broking. It has claimed that its pooled commission structure removes the incentive for brokers to recommend one lender over another, thereby combating some of the conflicts of interest inherent in commission payments. A proactive approach to media engagement has also been credited with benefiting the channel's reputation and growth as a whole, not just its own branded network.
"I feel sorry for the franchisees who are effectively chained to their business that they cannot sell or get out of" - Aaron Christie-David, Atelier Wealth

"Mortgage Choice strongly refutes allegations in the media that its current model encourages poor behaviour or practices. The company has robust compliance processes and credit policy controls in place that franchisees are required to adhere to," the statement said.
The current attention puts much of this past good work in jeopardy. With a review aimed at changing the quantum and volatility of franchisee income, the business is acknowledging that, for many years and under multiple CEOs, it has weighted rewards too far in a direction of shareholders at the expense of struggling franchisees. Under a structure that heavily pushed new loan sales, a toxic culture flourished, reinforcing some of the negative questions around conflict of interest that the company had long sought to negate through lobbying of both regulators and the media.
Without an injection of franchisee fairness, Mortgage Choice will drag down the industry it has tried to lead through professionalism. It has a choice to make. Unfortunately, it will now be left with the legacy of a choice already made.